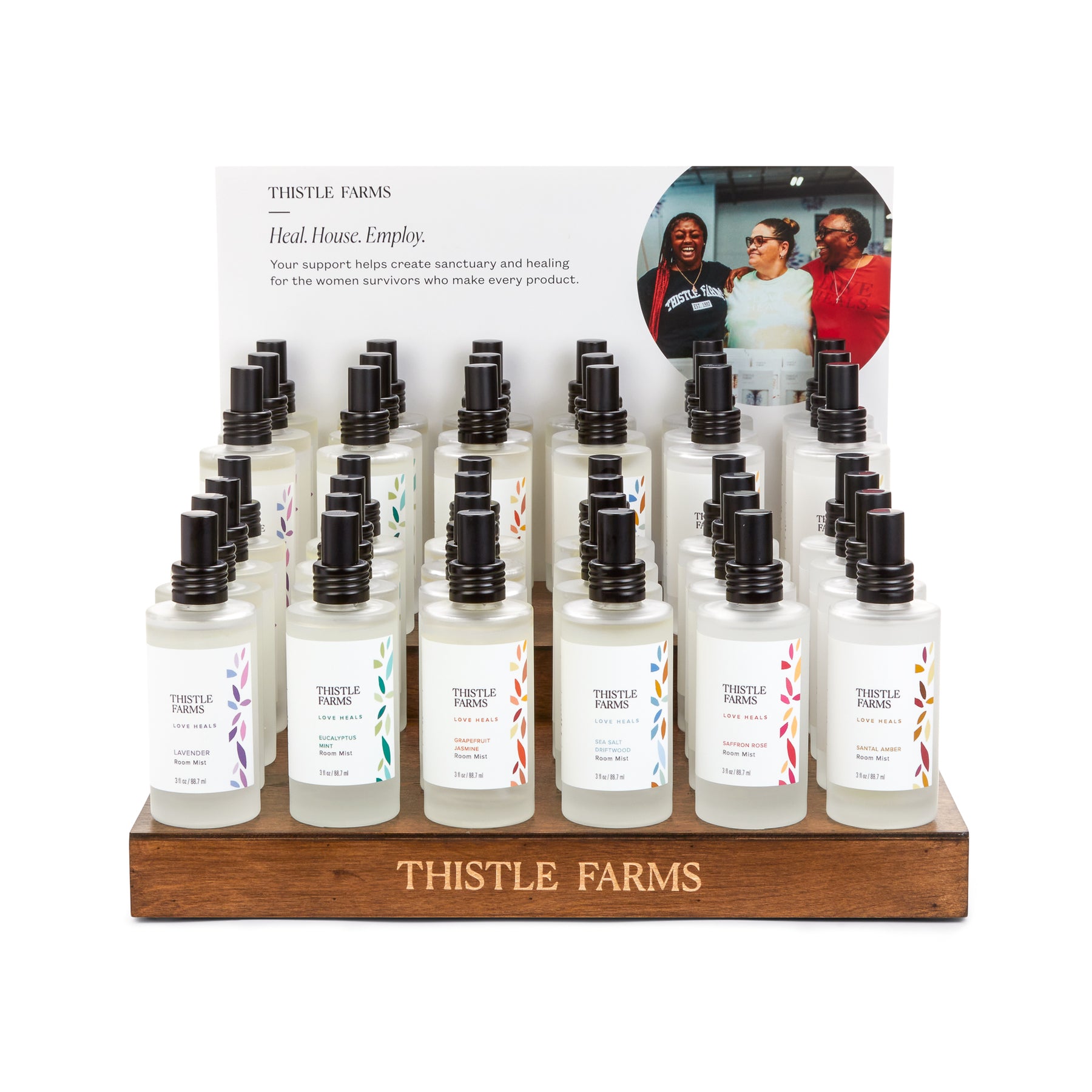 Room Mist Display
Our Room Mist spreads a light pleasant aroma in any room, closet, drawer, or car. Our comforting blend of natural fragrances makes for a soft scent that evenly dissipates throughout your living space.
Scents: 
Lavender
Eucalyptus Mint
Grapefruit Jasmine 
Santal Amber
Sea Salt Driftwood 
Saffron Rose
Package Includes 12 of Each Scent + 1 Free Tester
Display measures 16.25" deep x 14.5" wide x 12" tall.