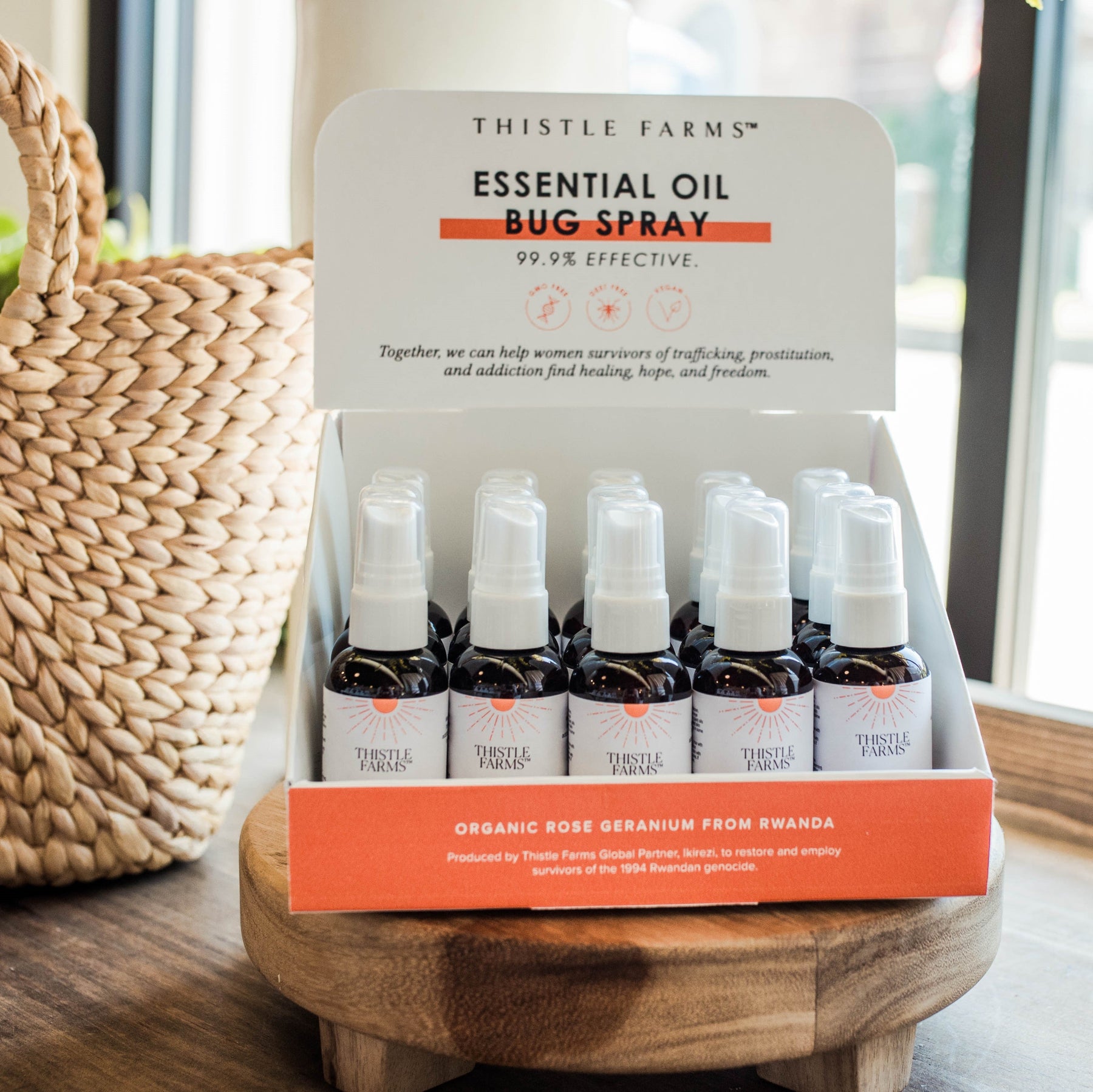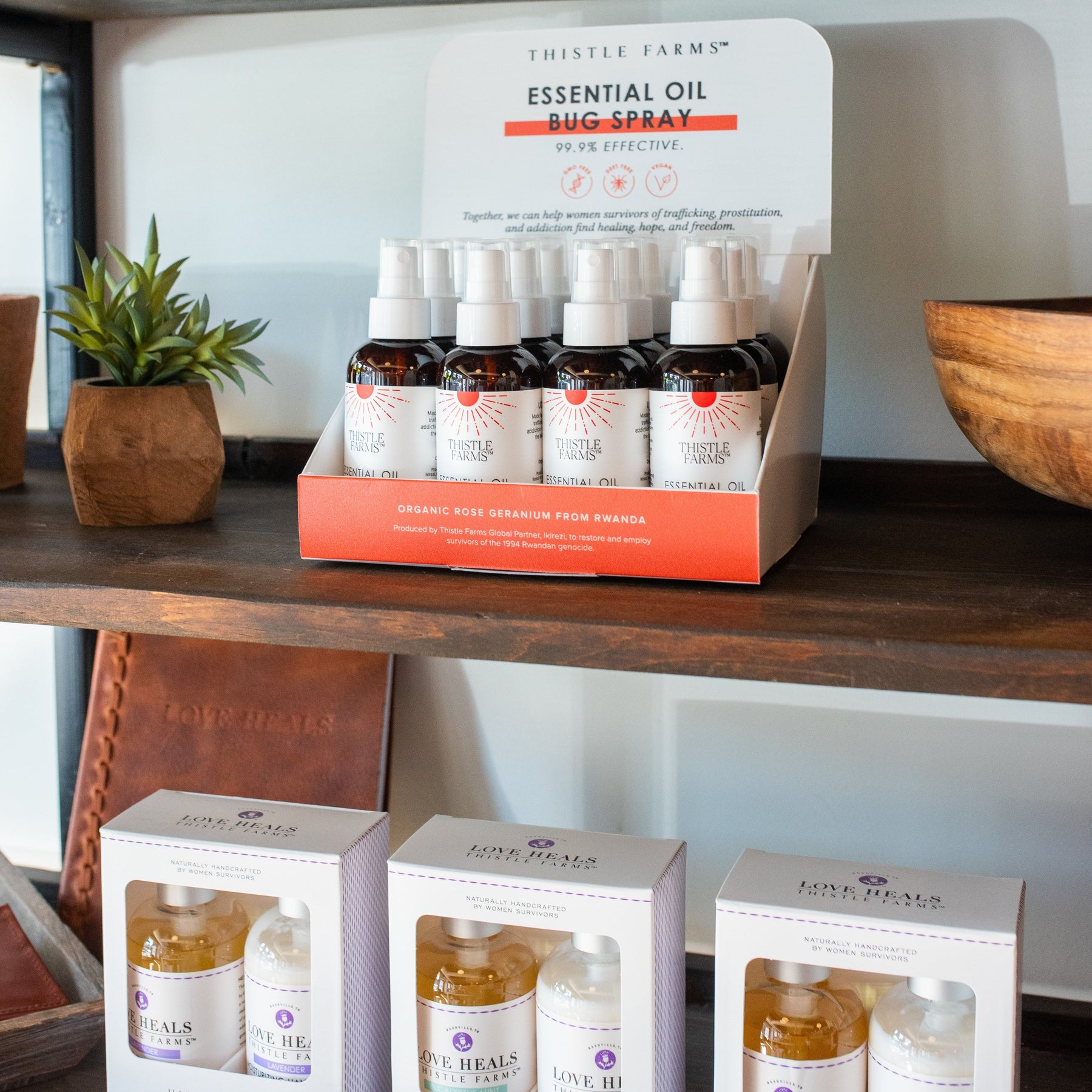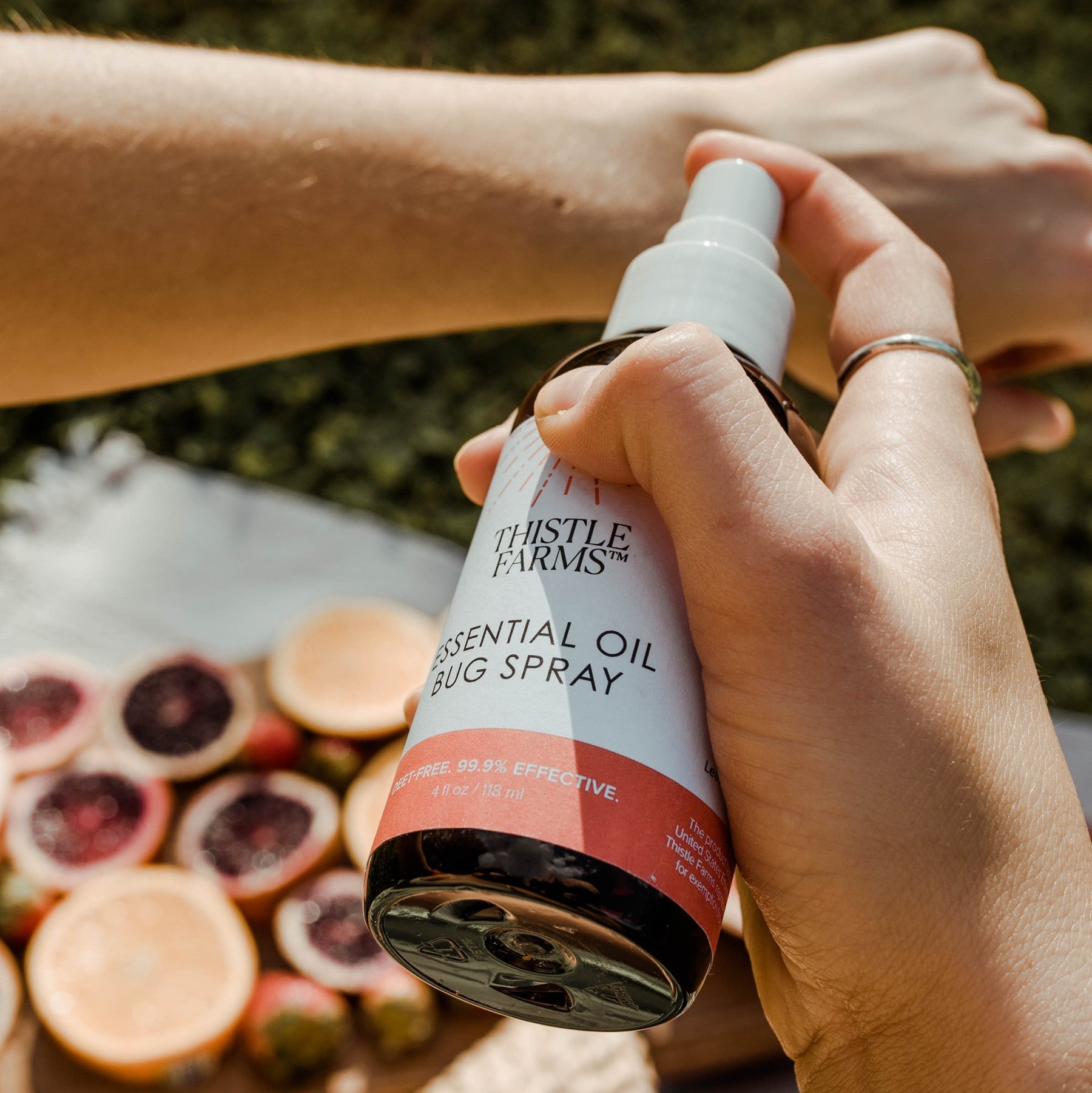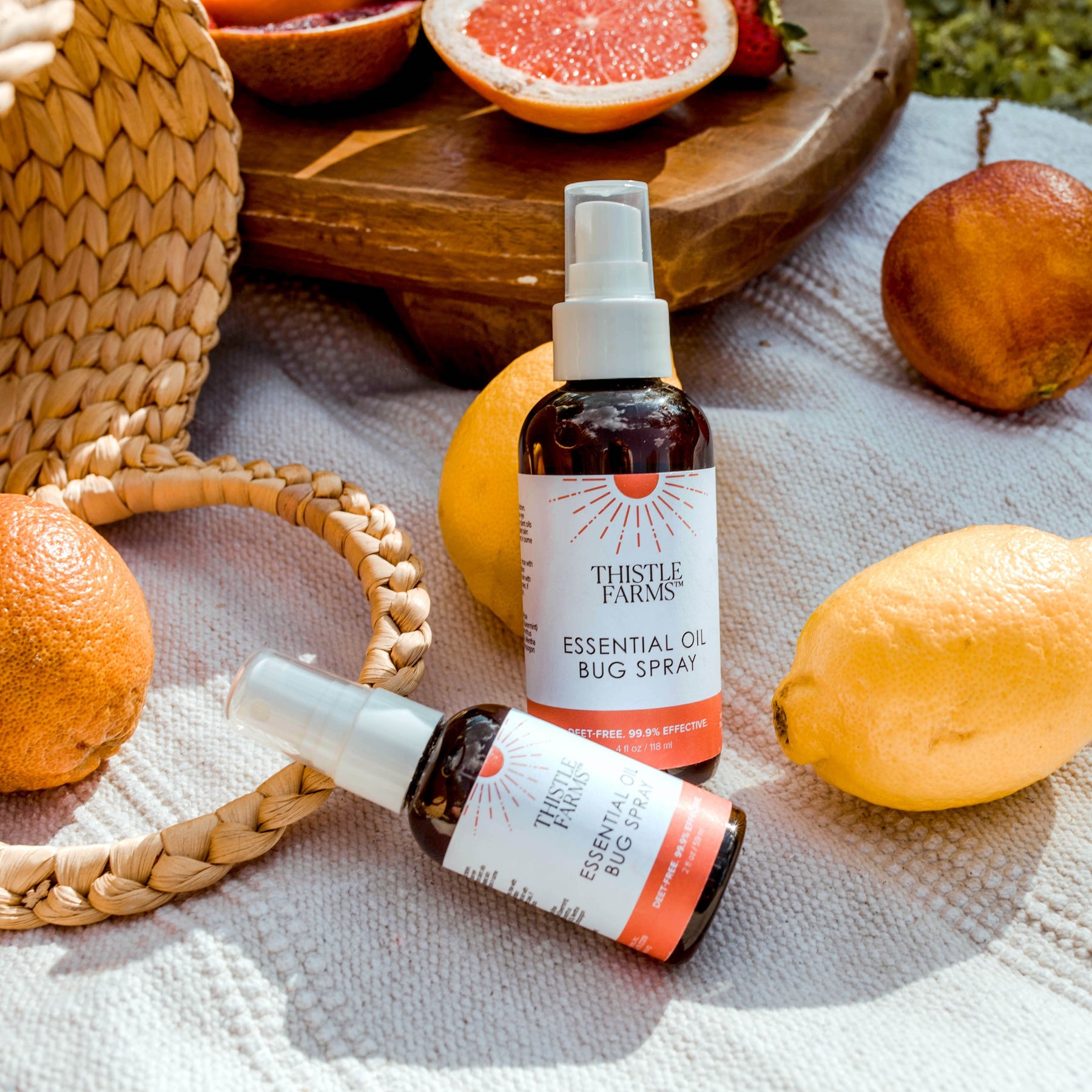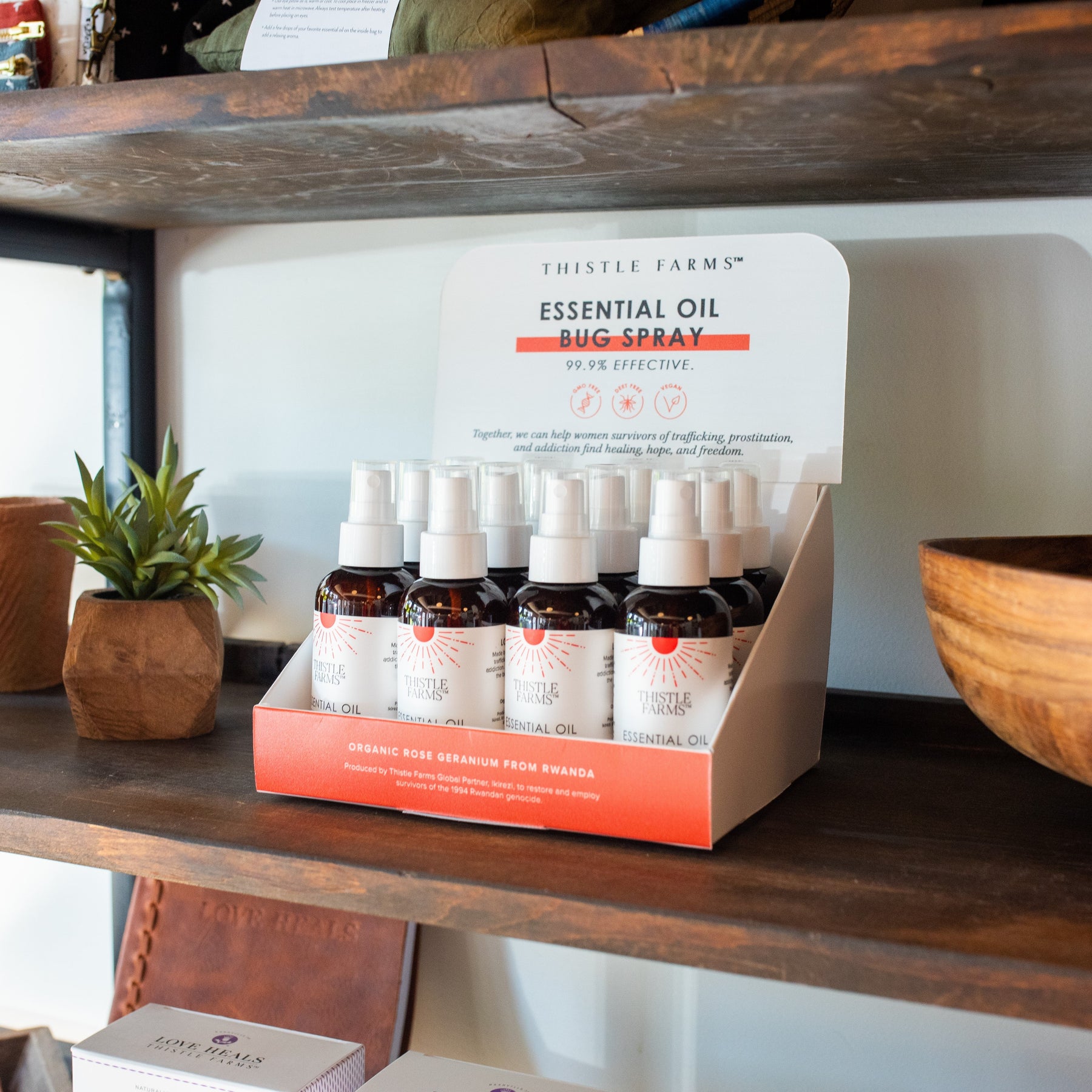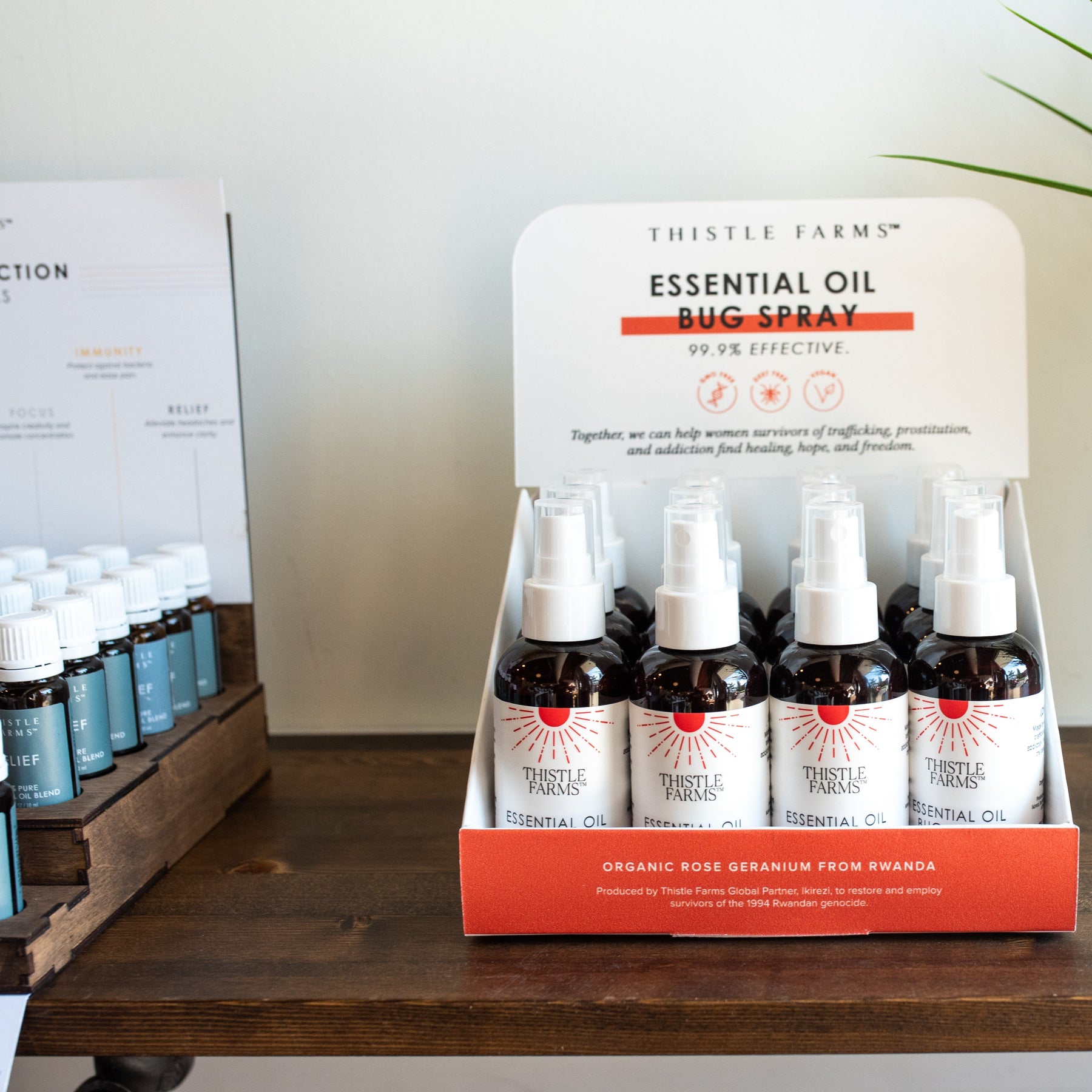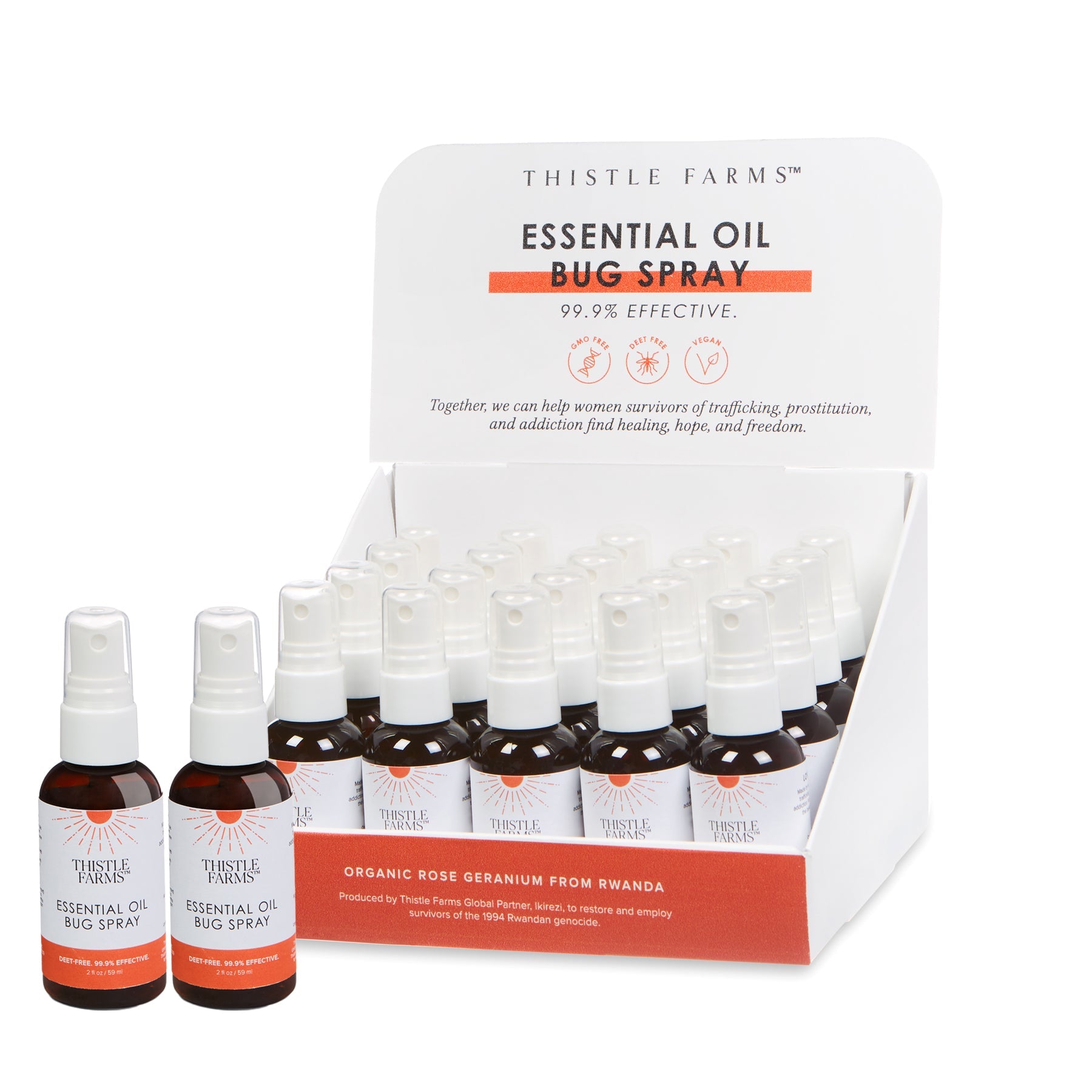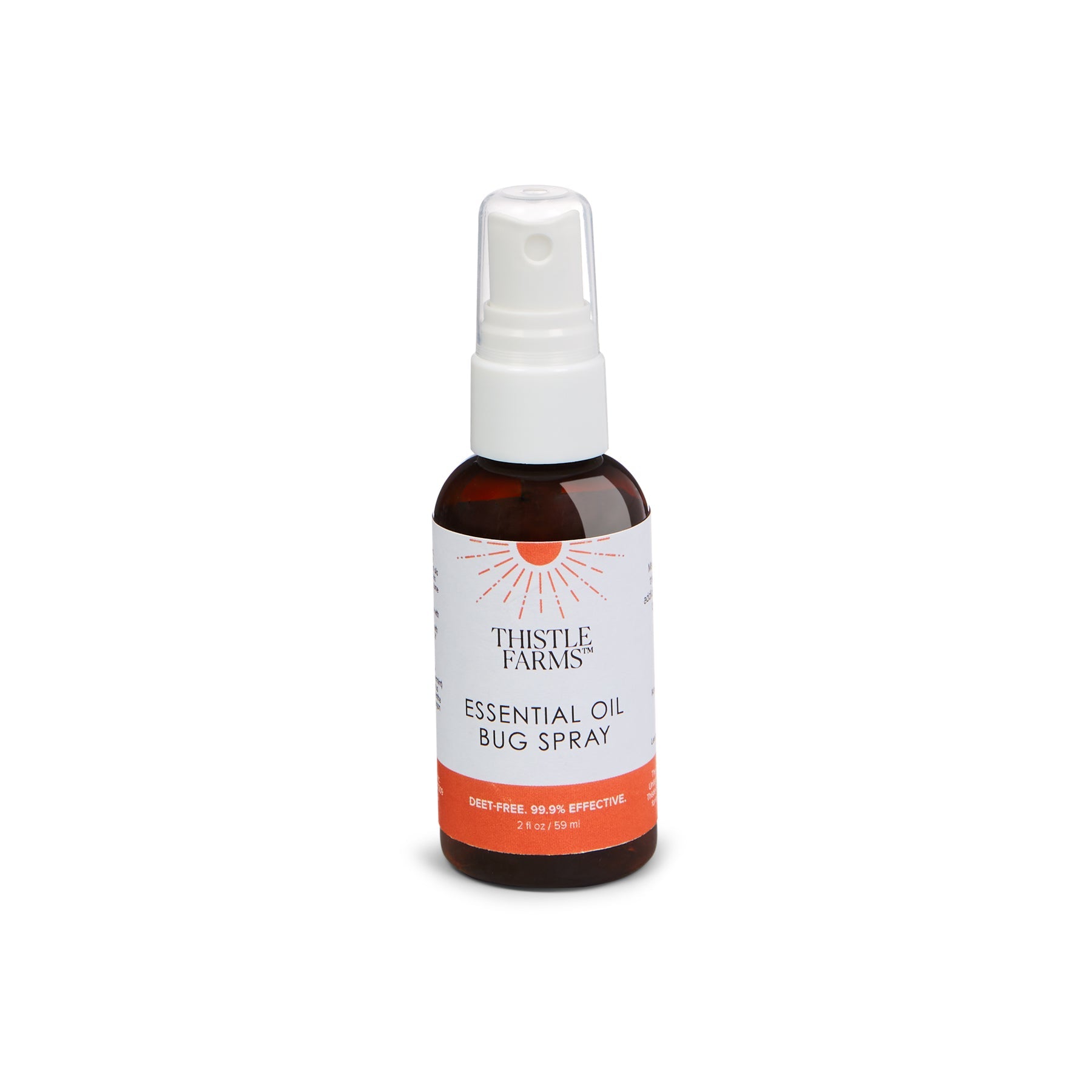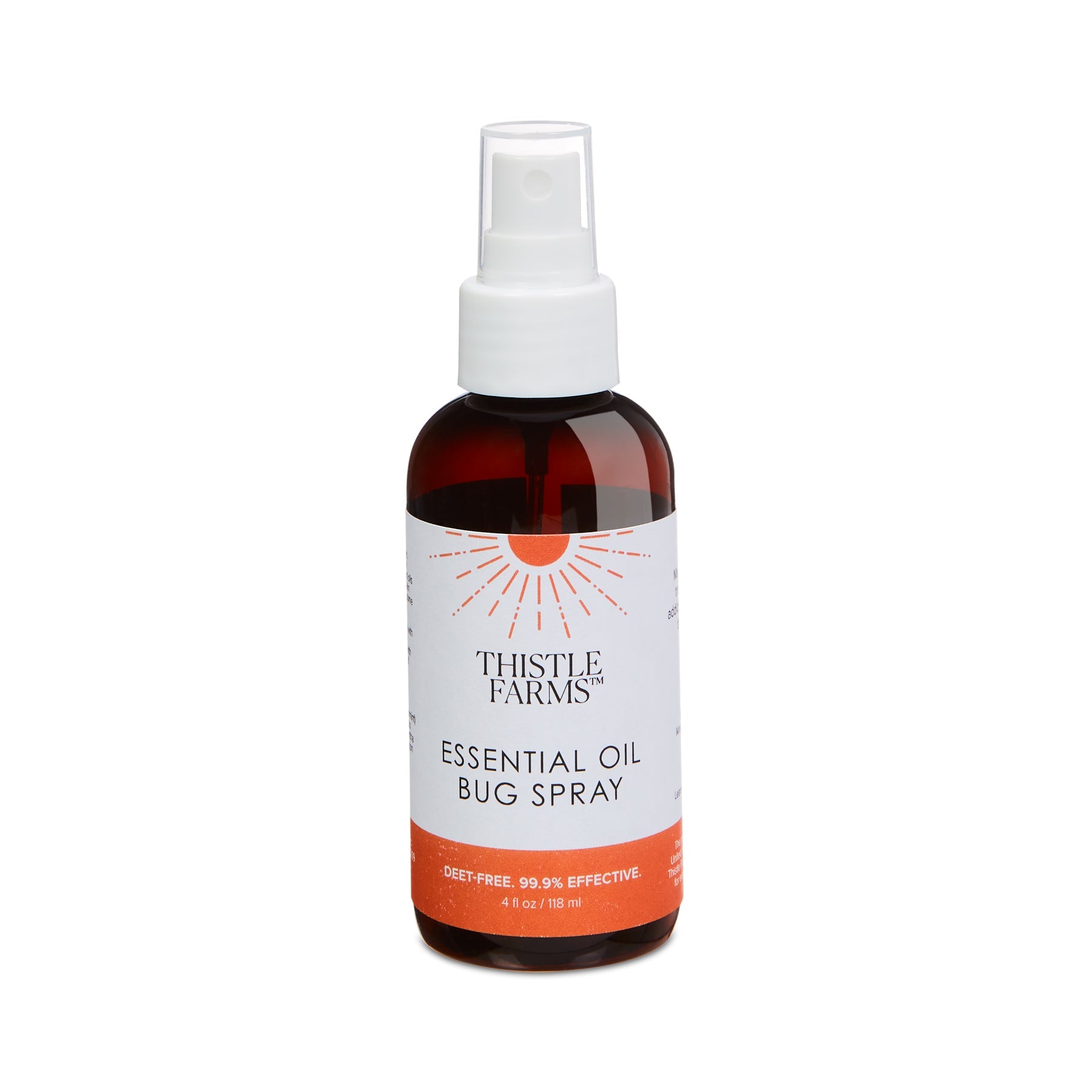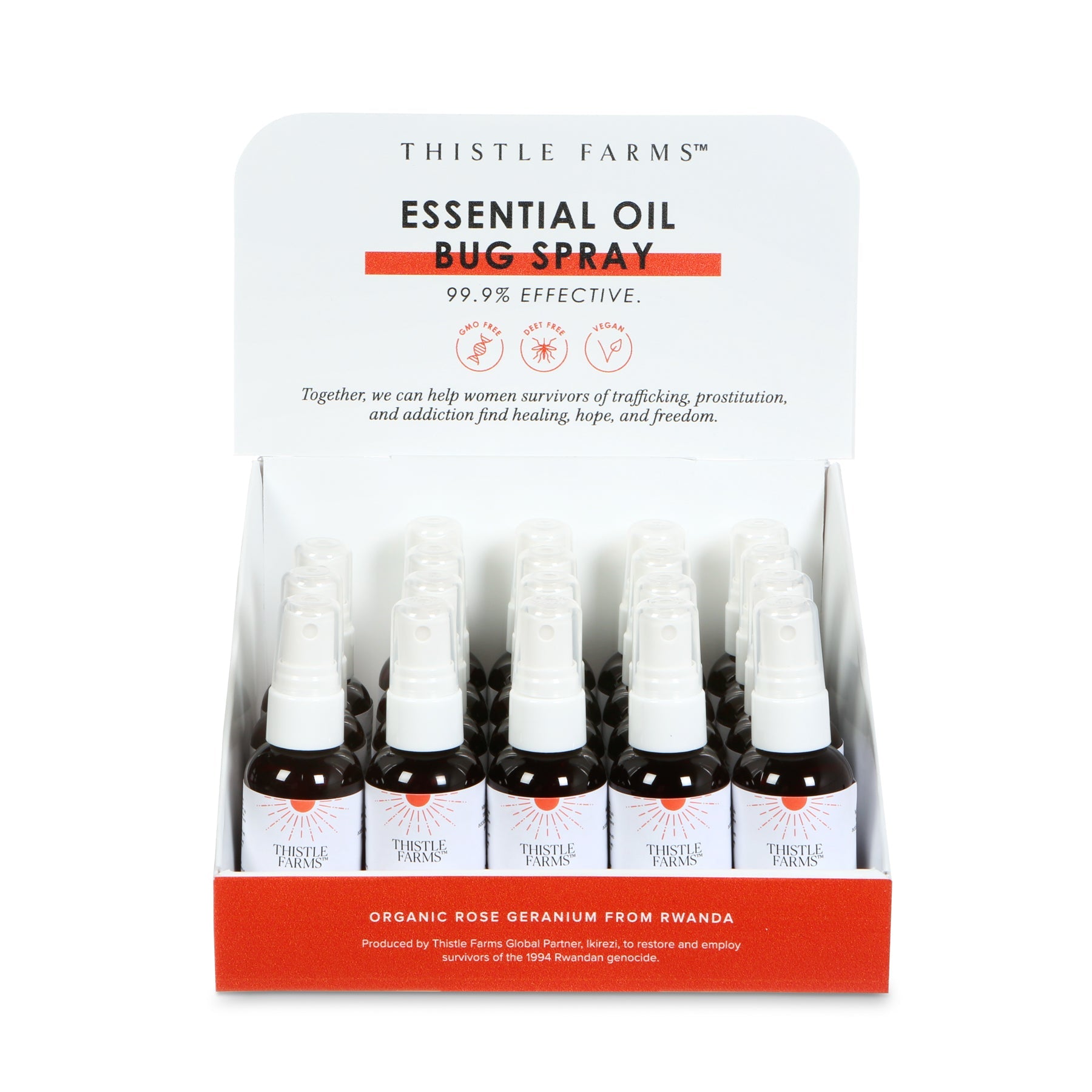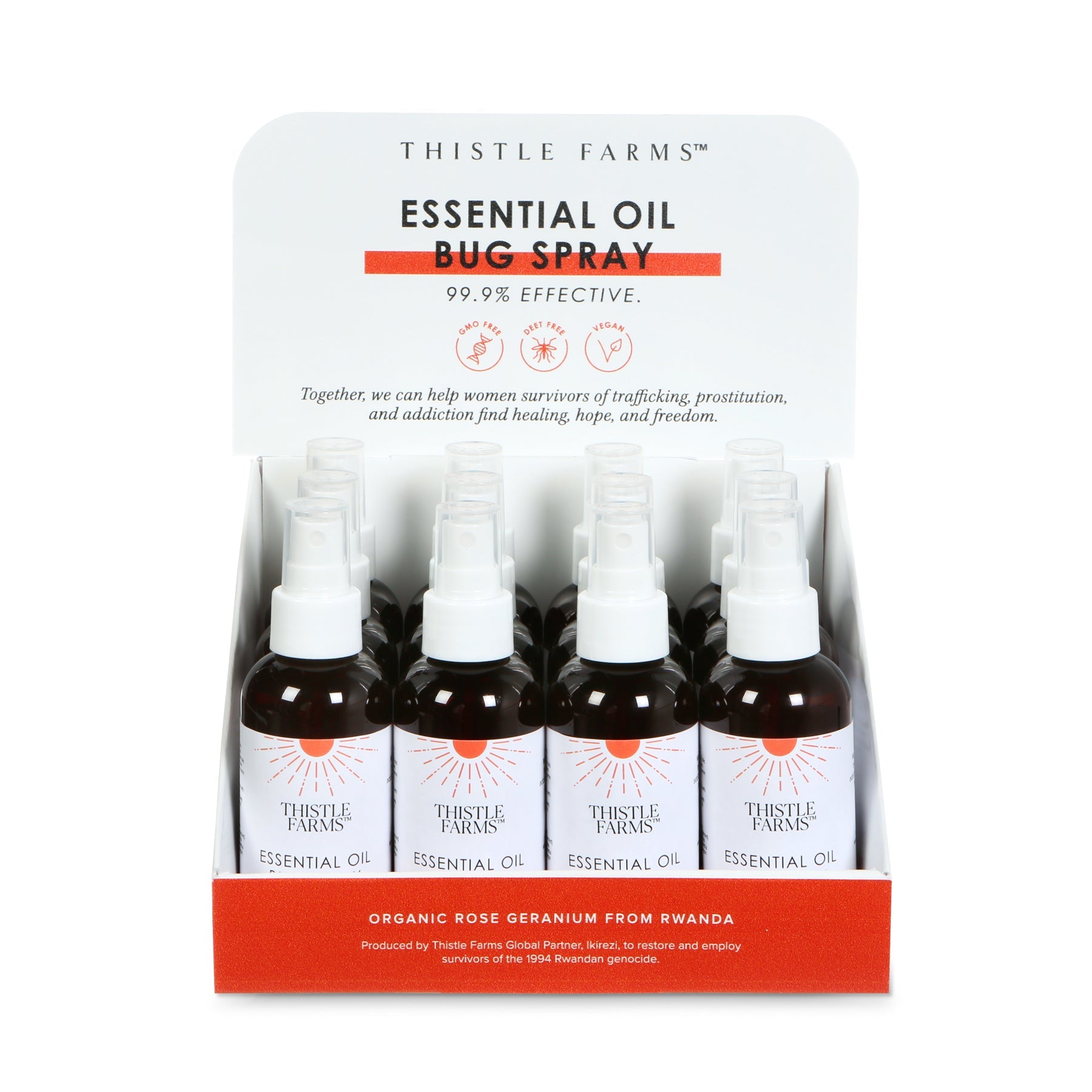 Essential Oil Bug Spray
Safe, effective, and DEET-free, this natural insect repellent is skin-friendly and safe for all ages. The formula includes rose geranium, citronella, lemon eucalyptus, lemongrass, and peppermint oils.
Lab-tested and proven more effective than the leading natural insect repellent, Natural Bug Spray is available in two convenient sizes. 
32 Piece 2 oz Package Contains: 
32 units of 2 oz Essential Oil Bug Spray 
2 FREE testers 
1 FREE countertop display