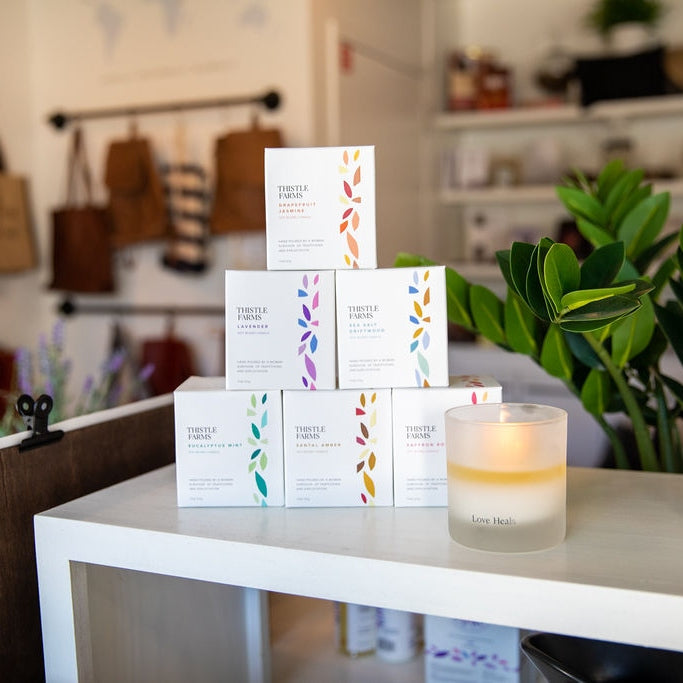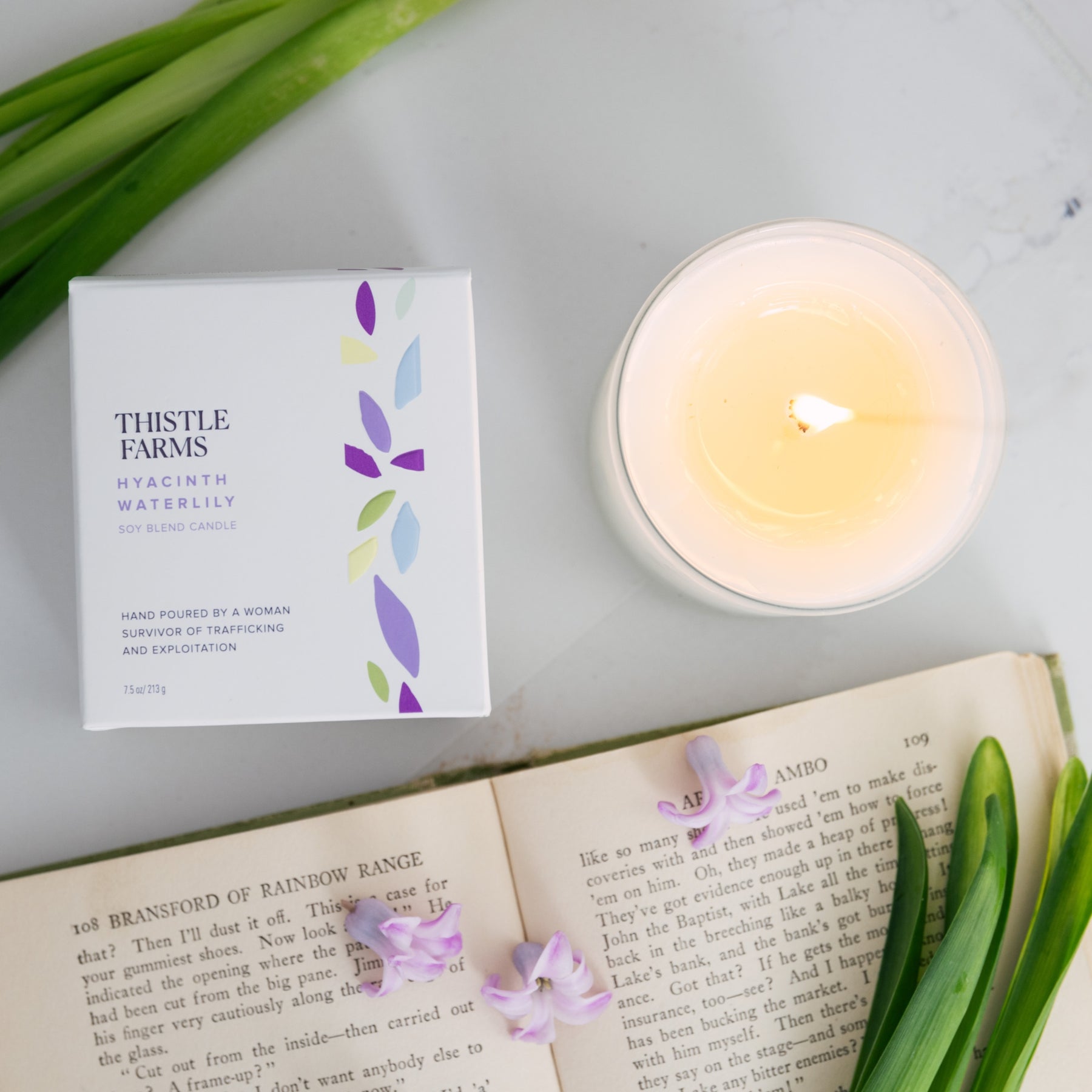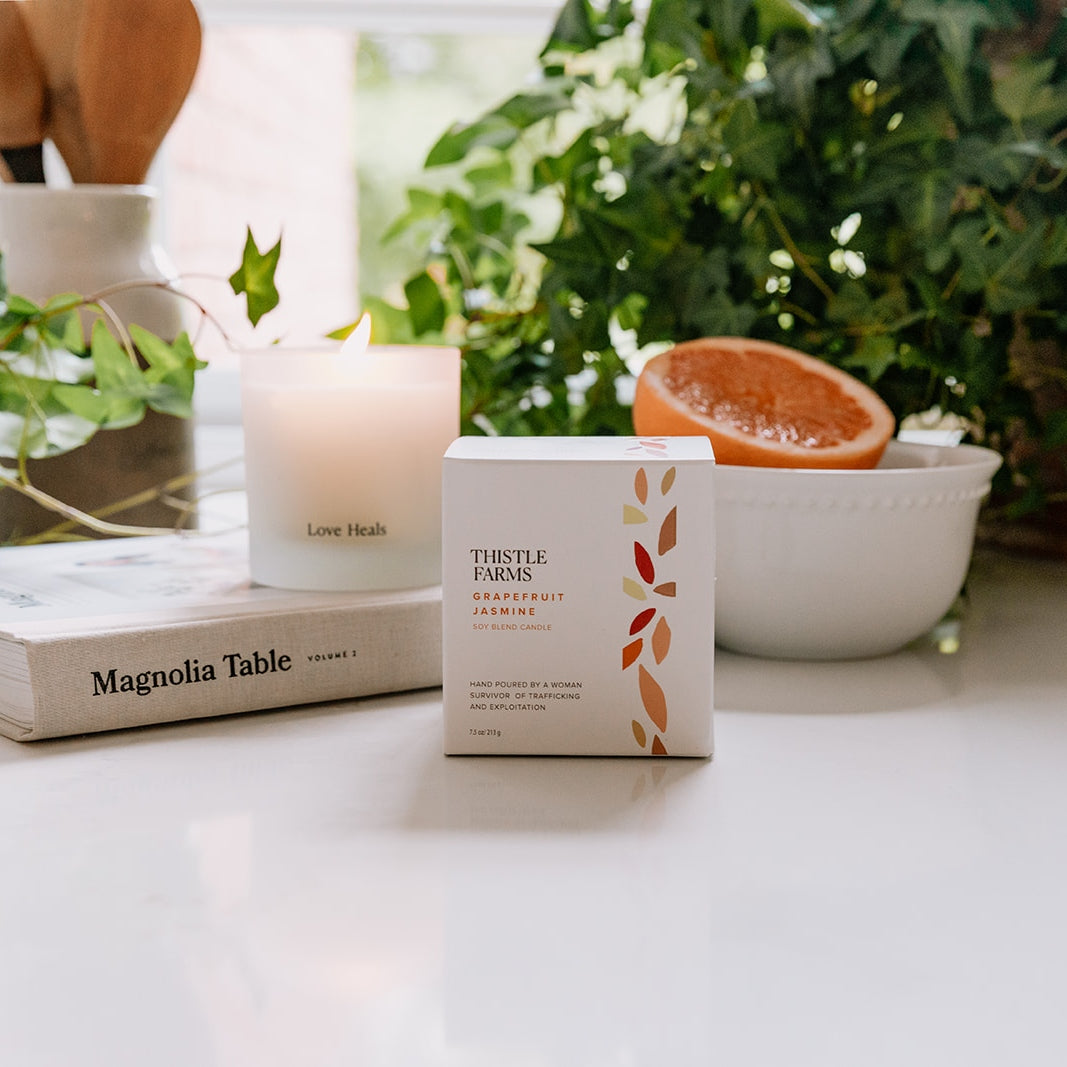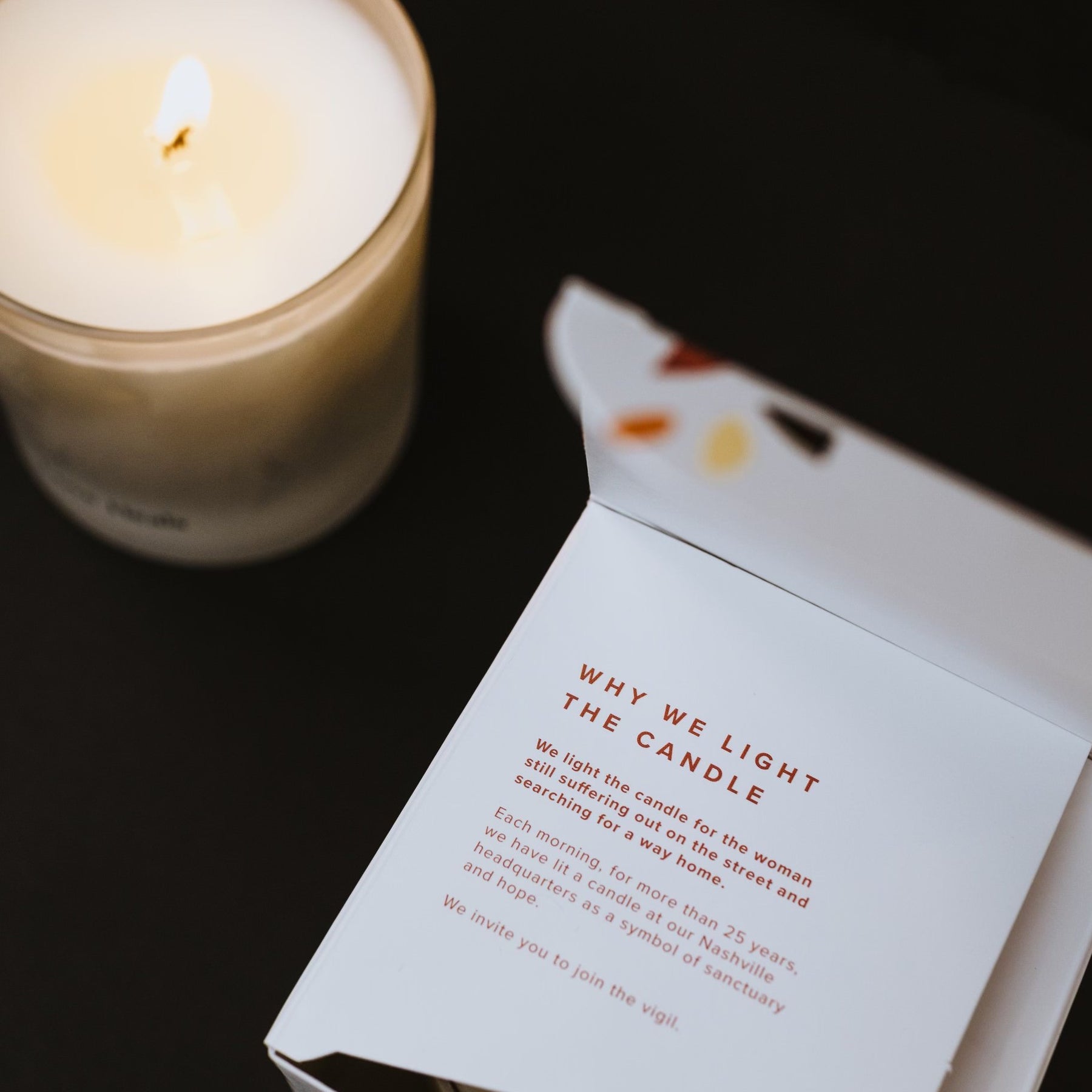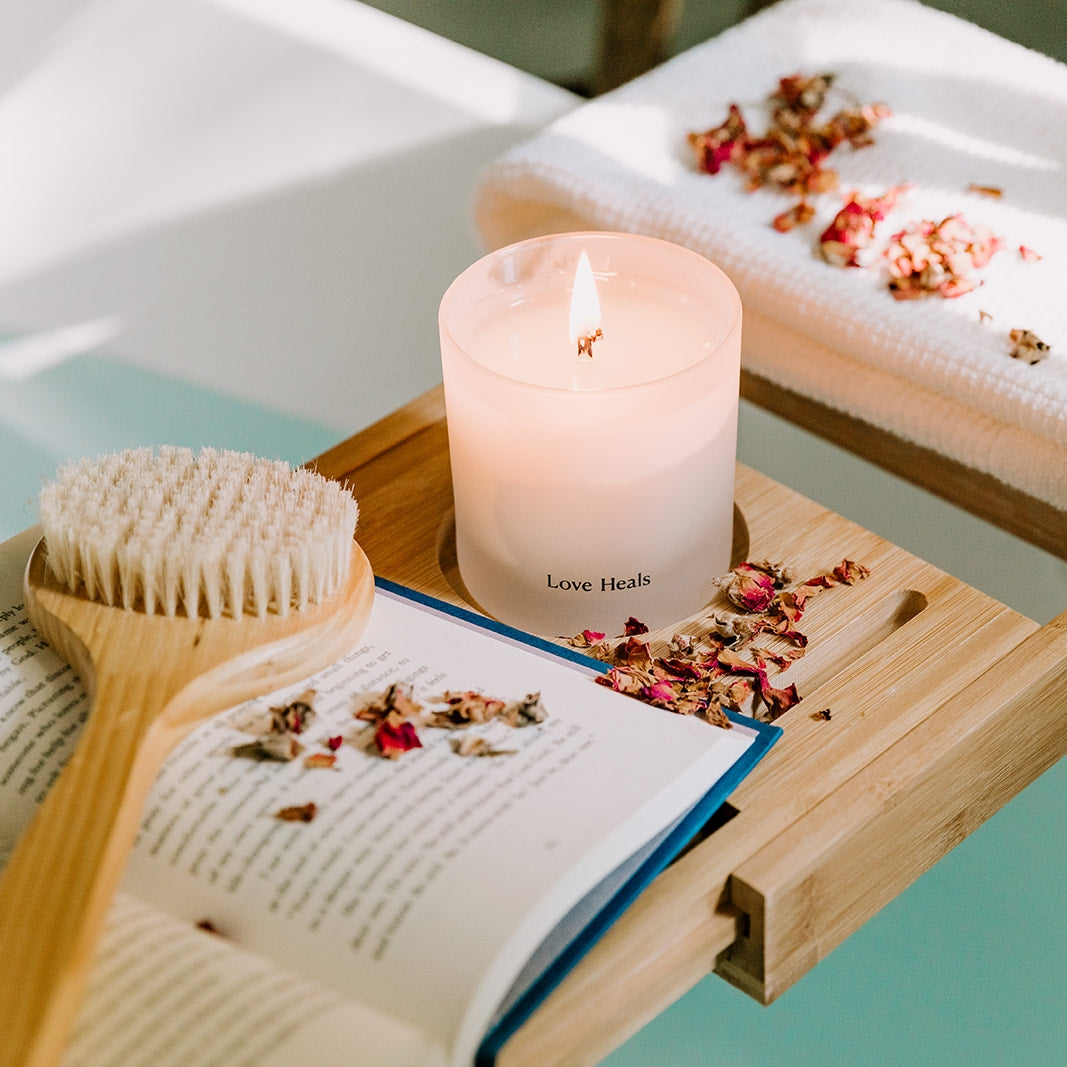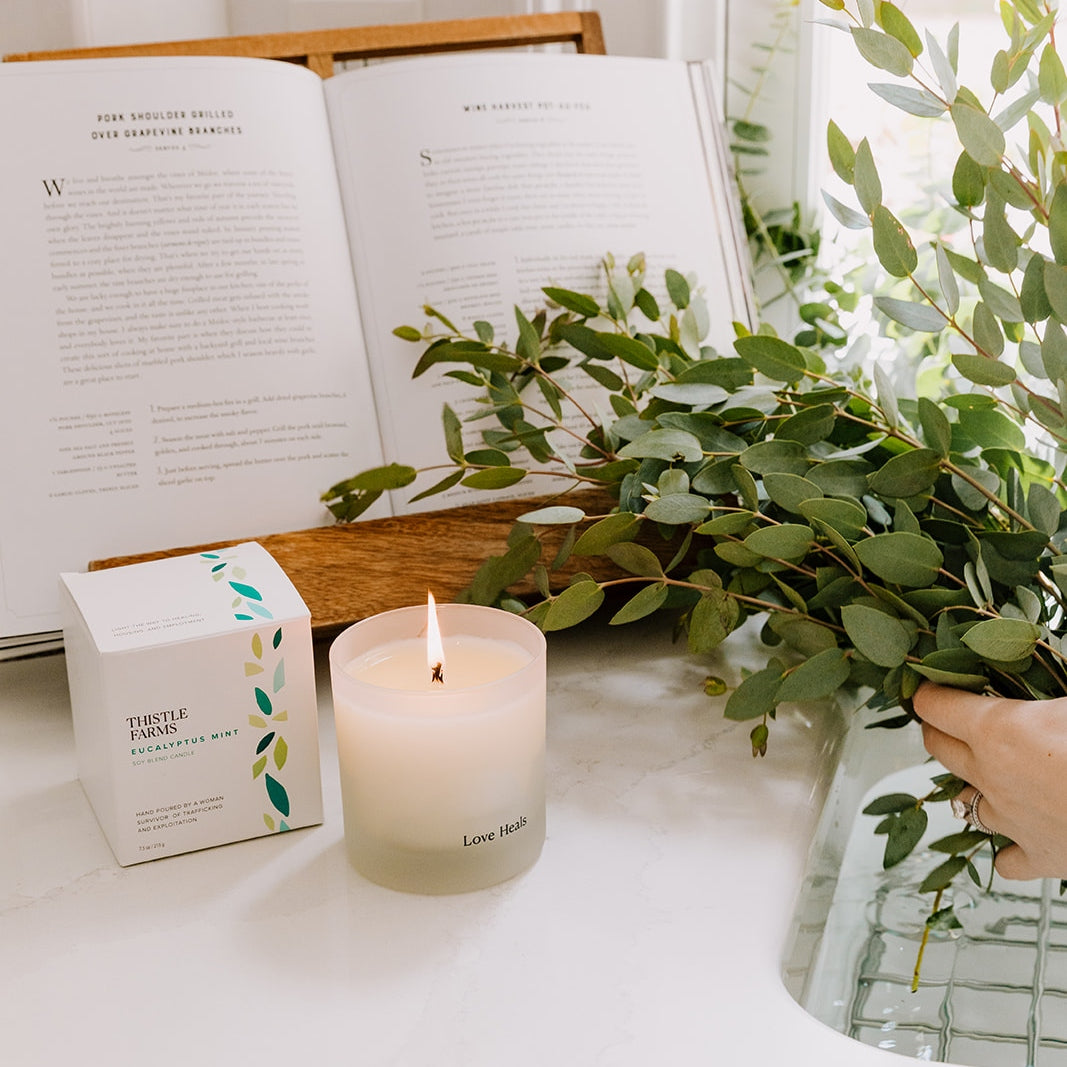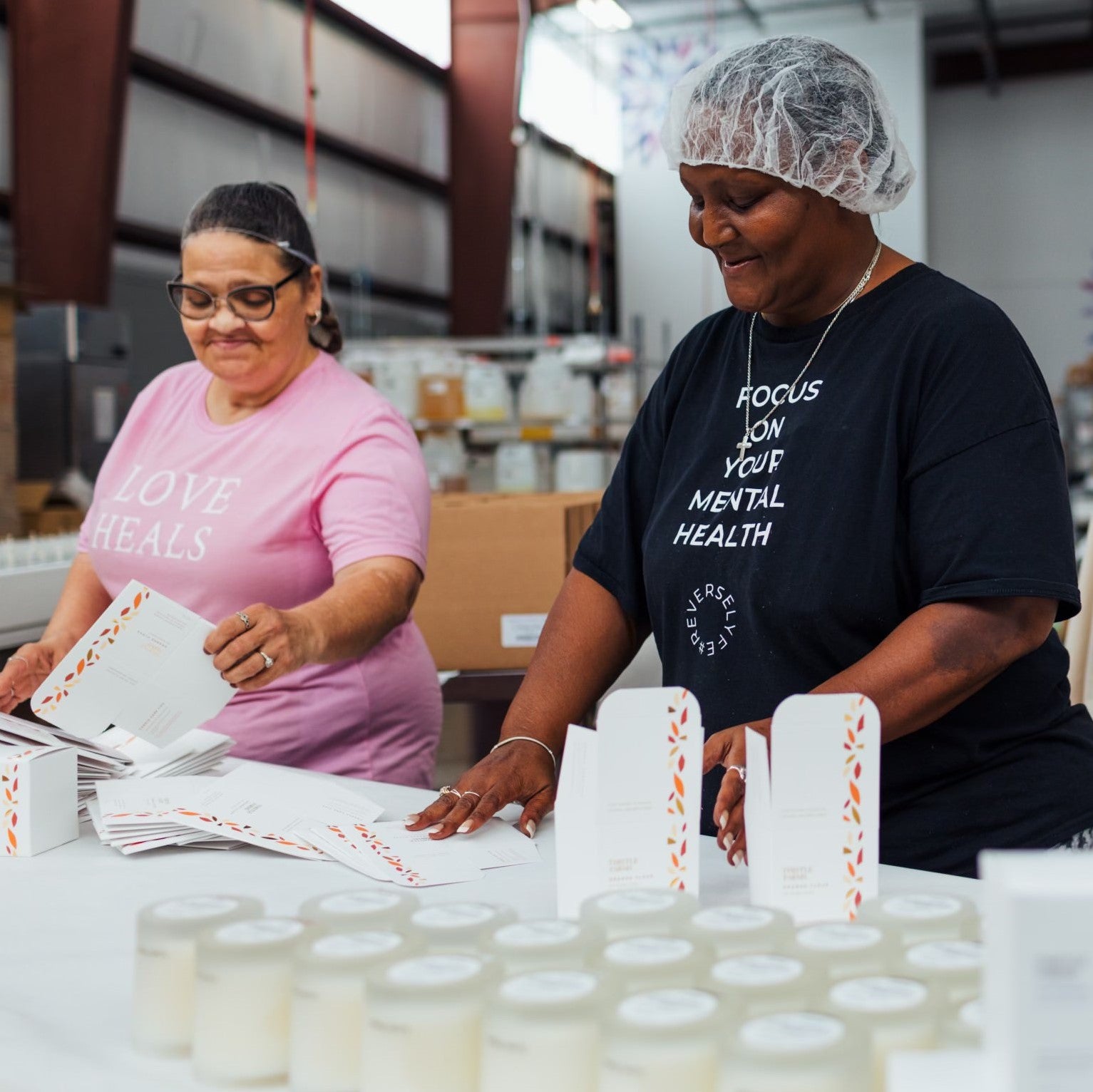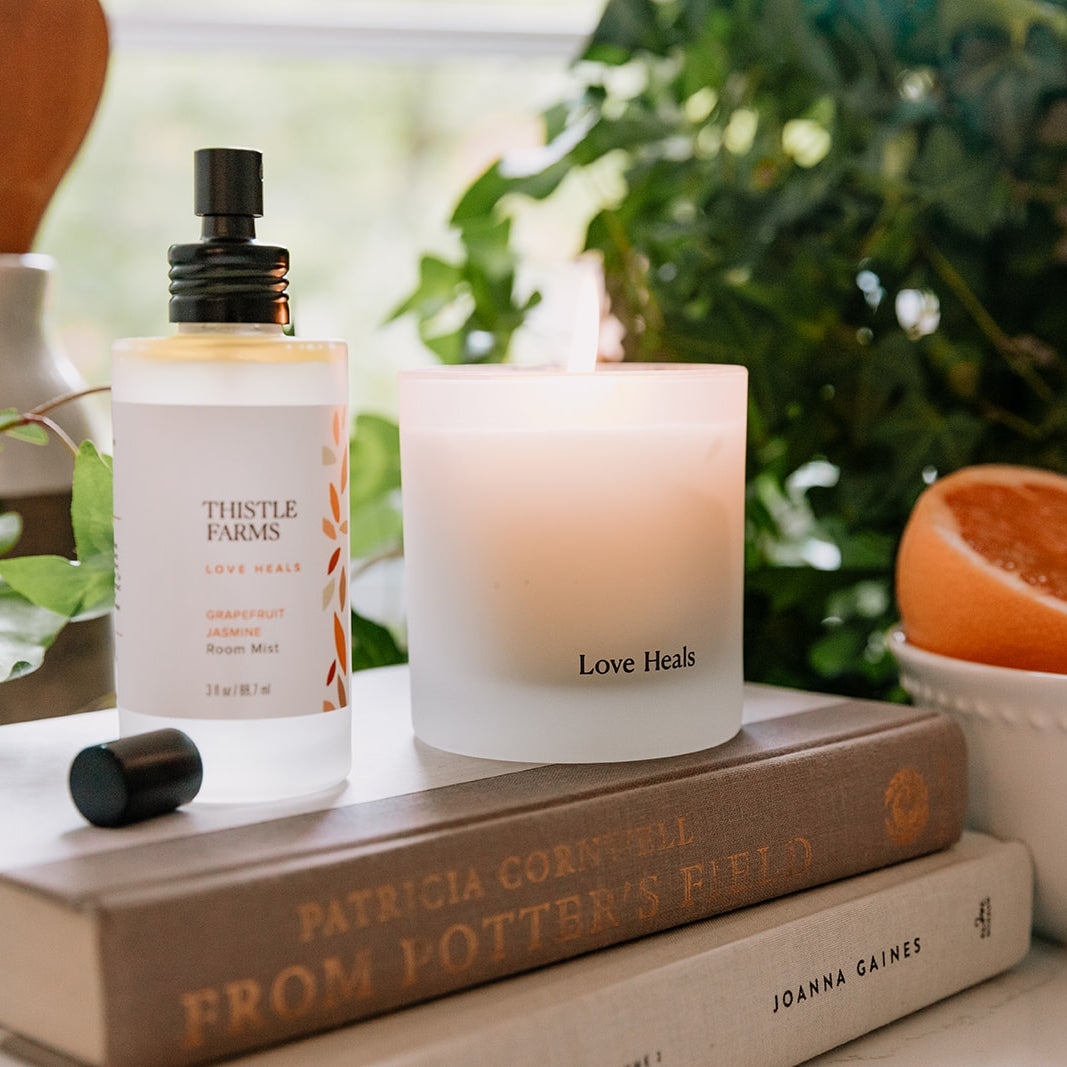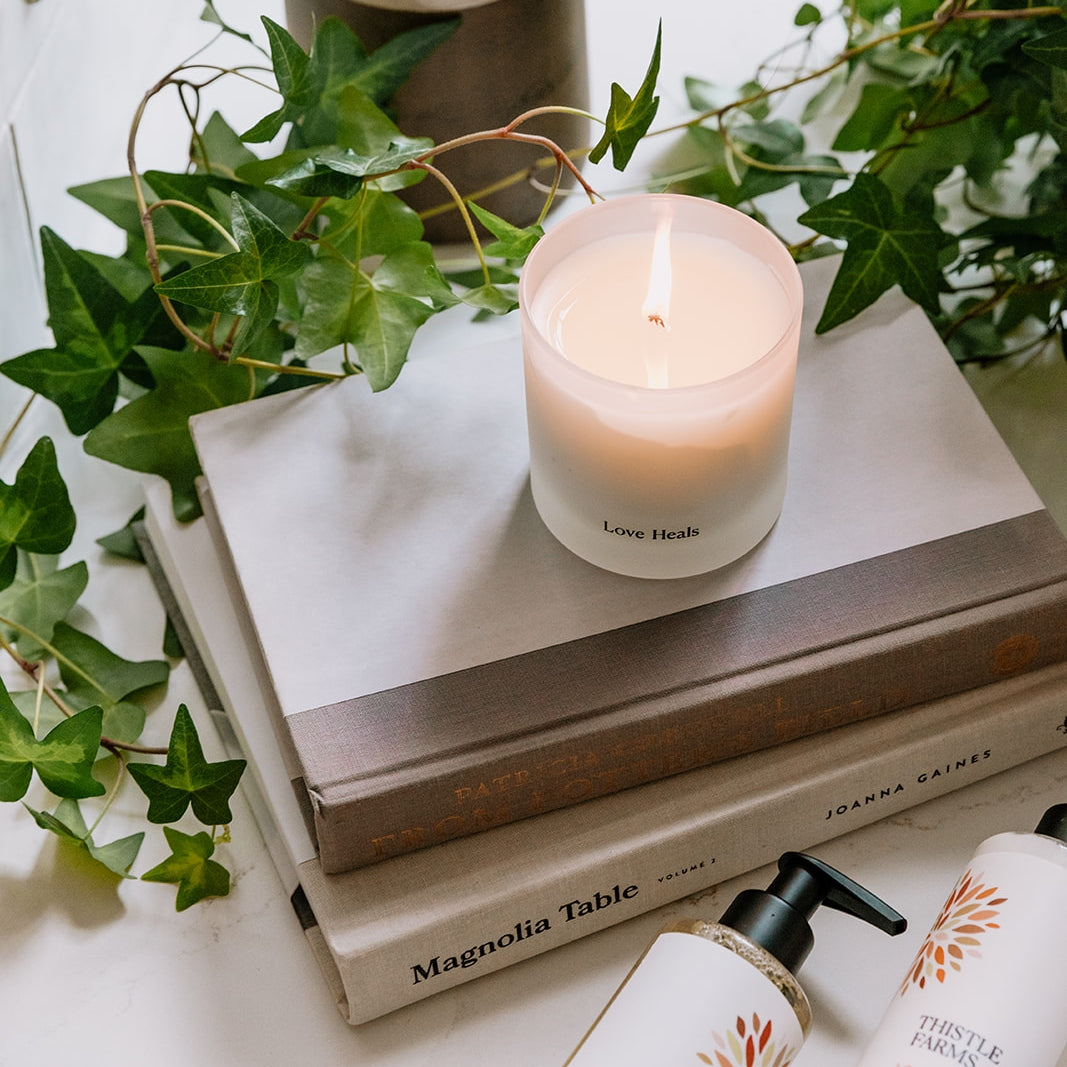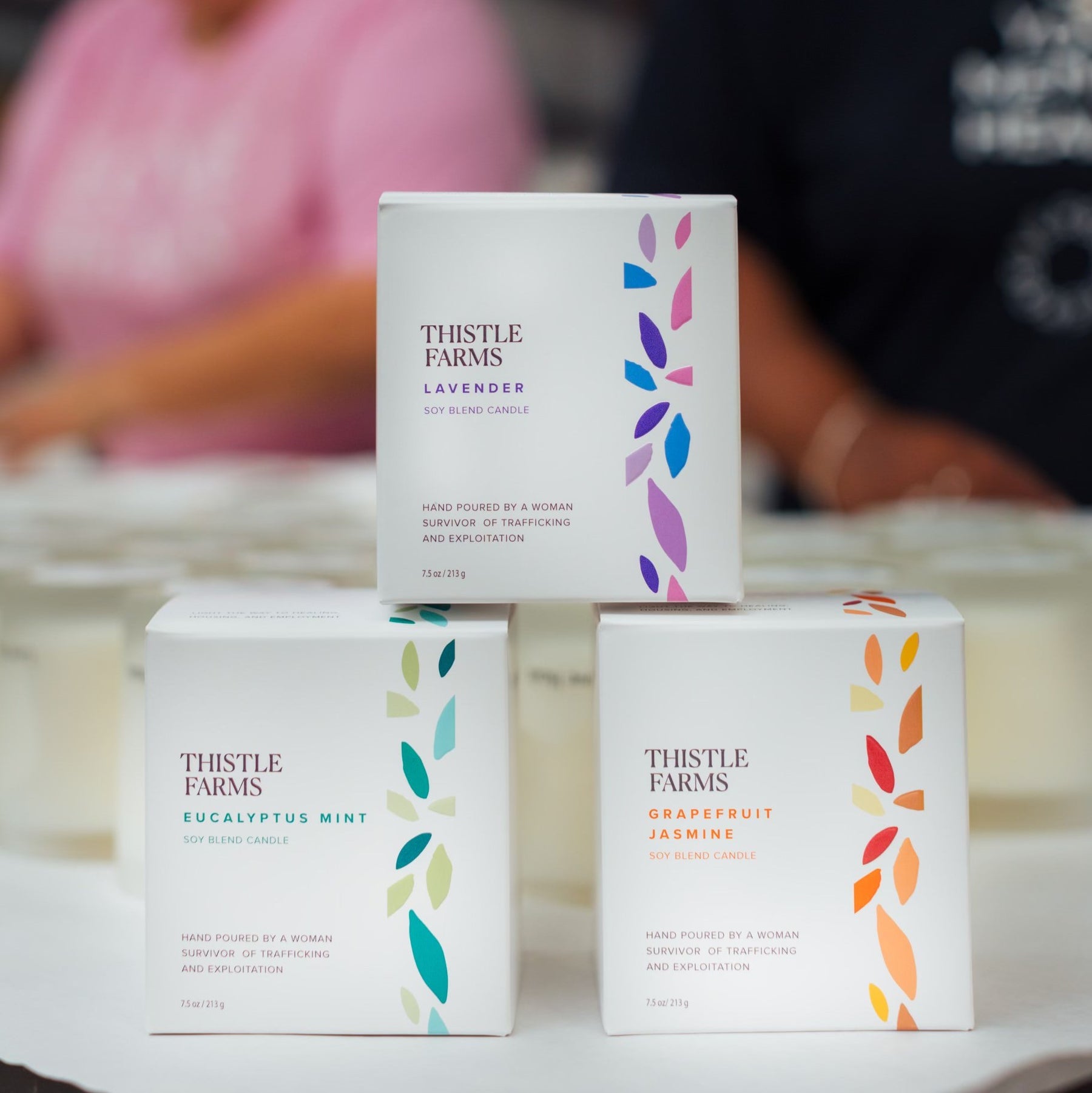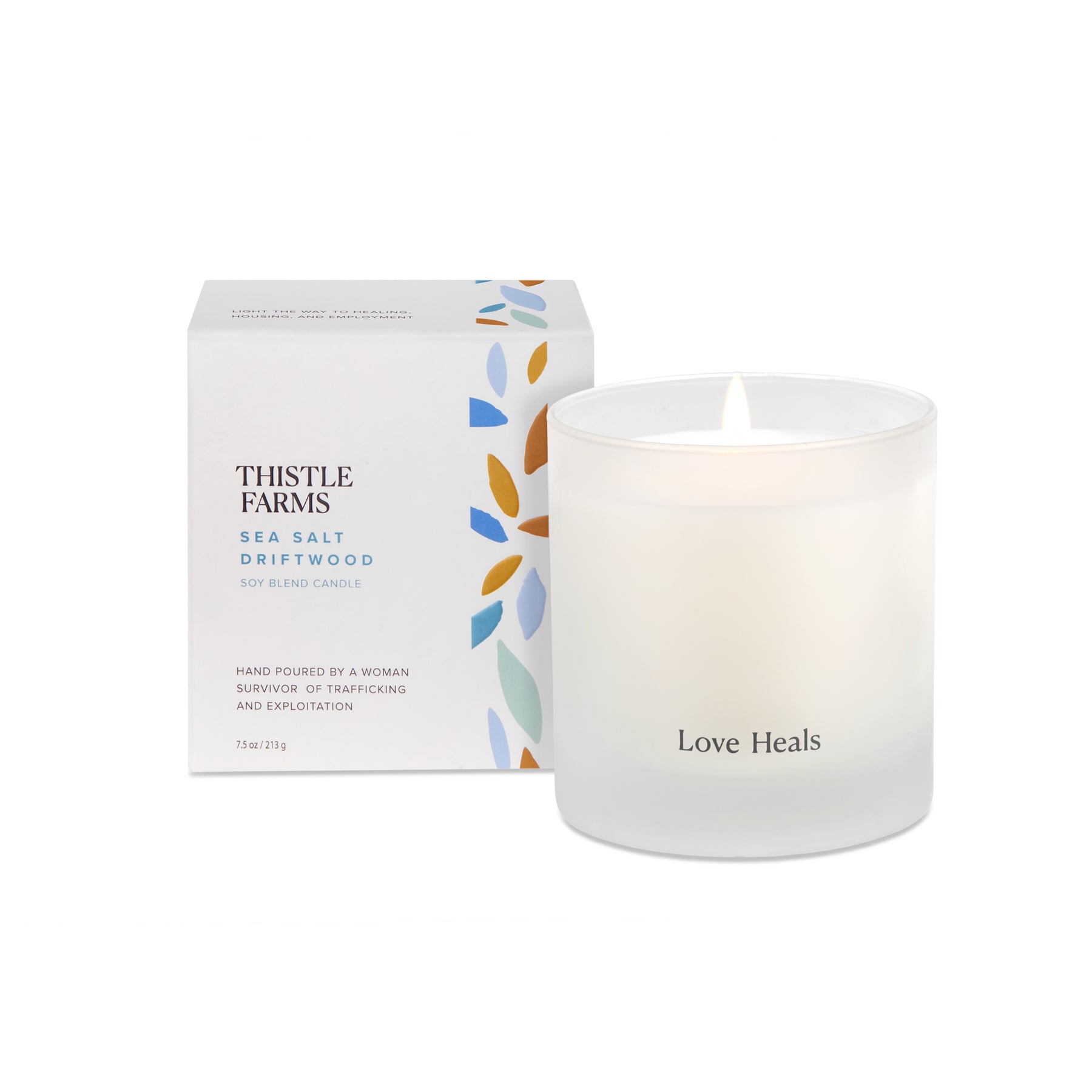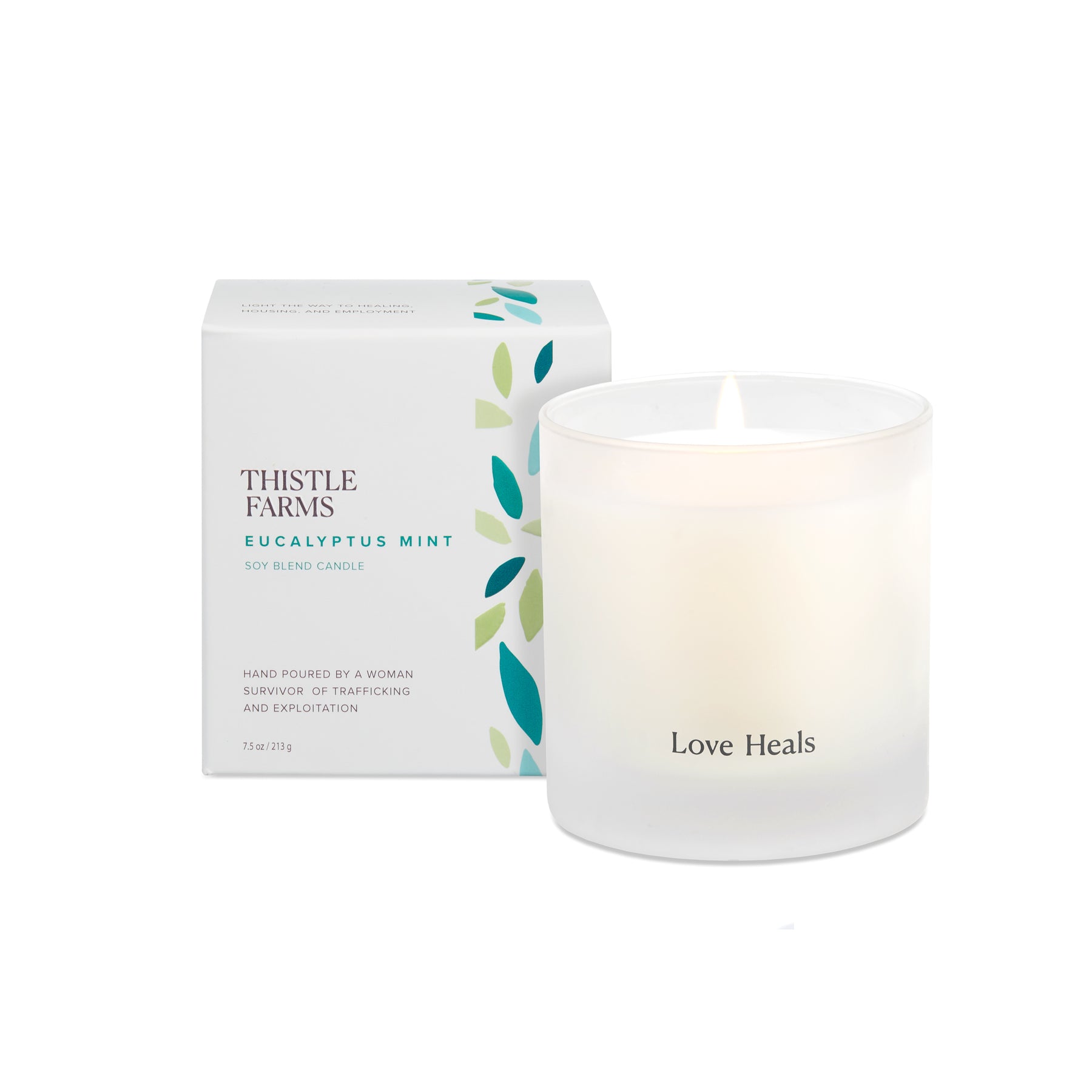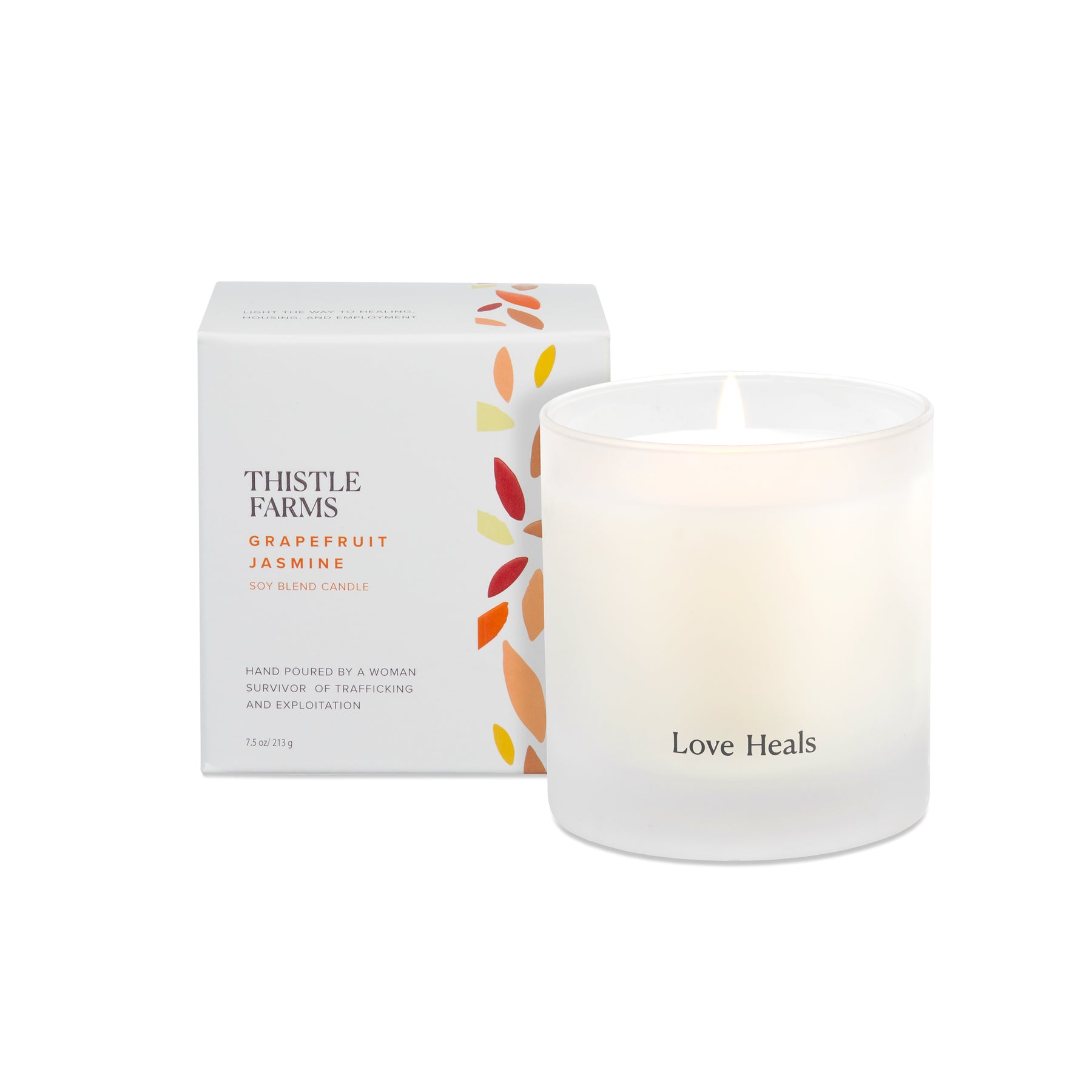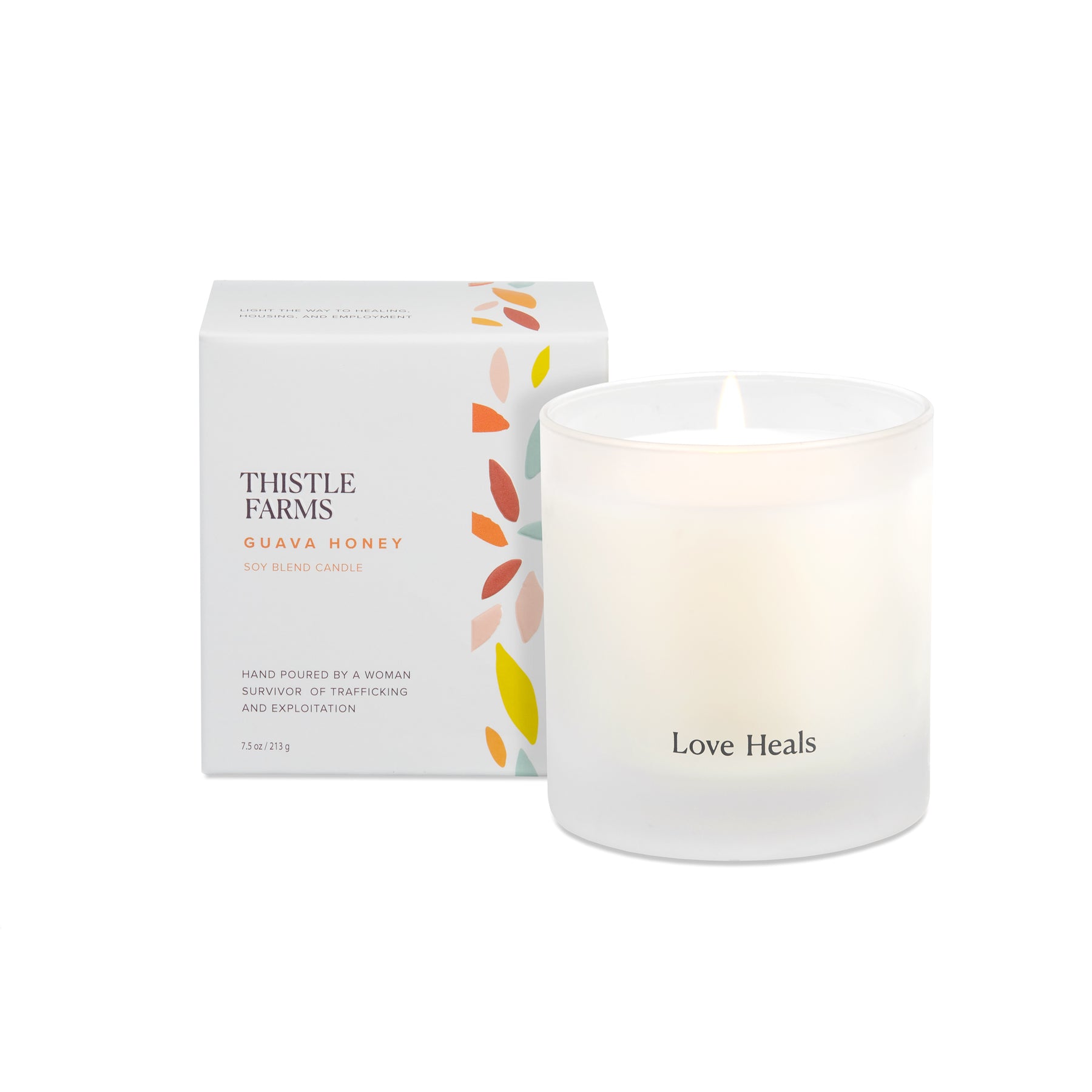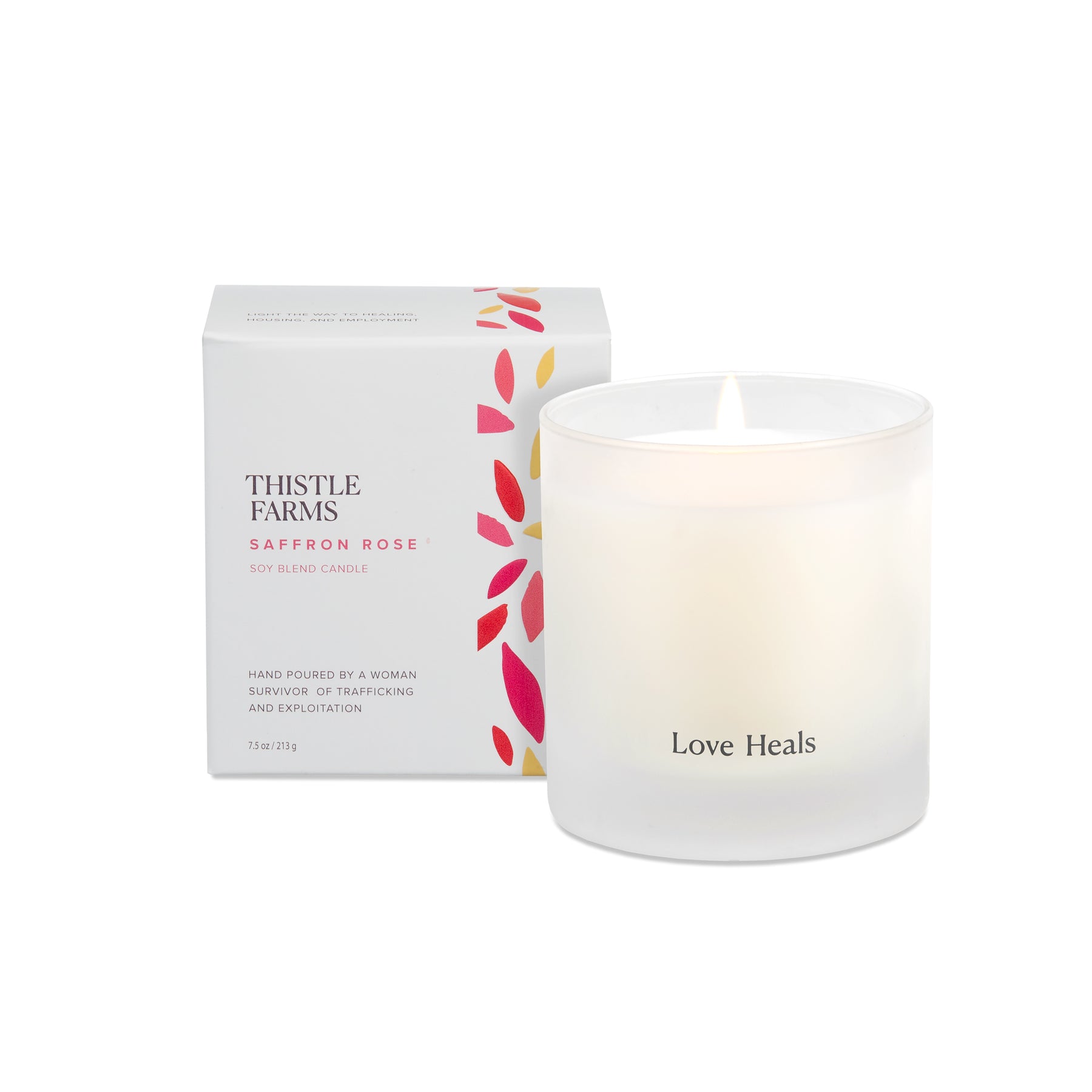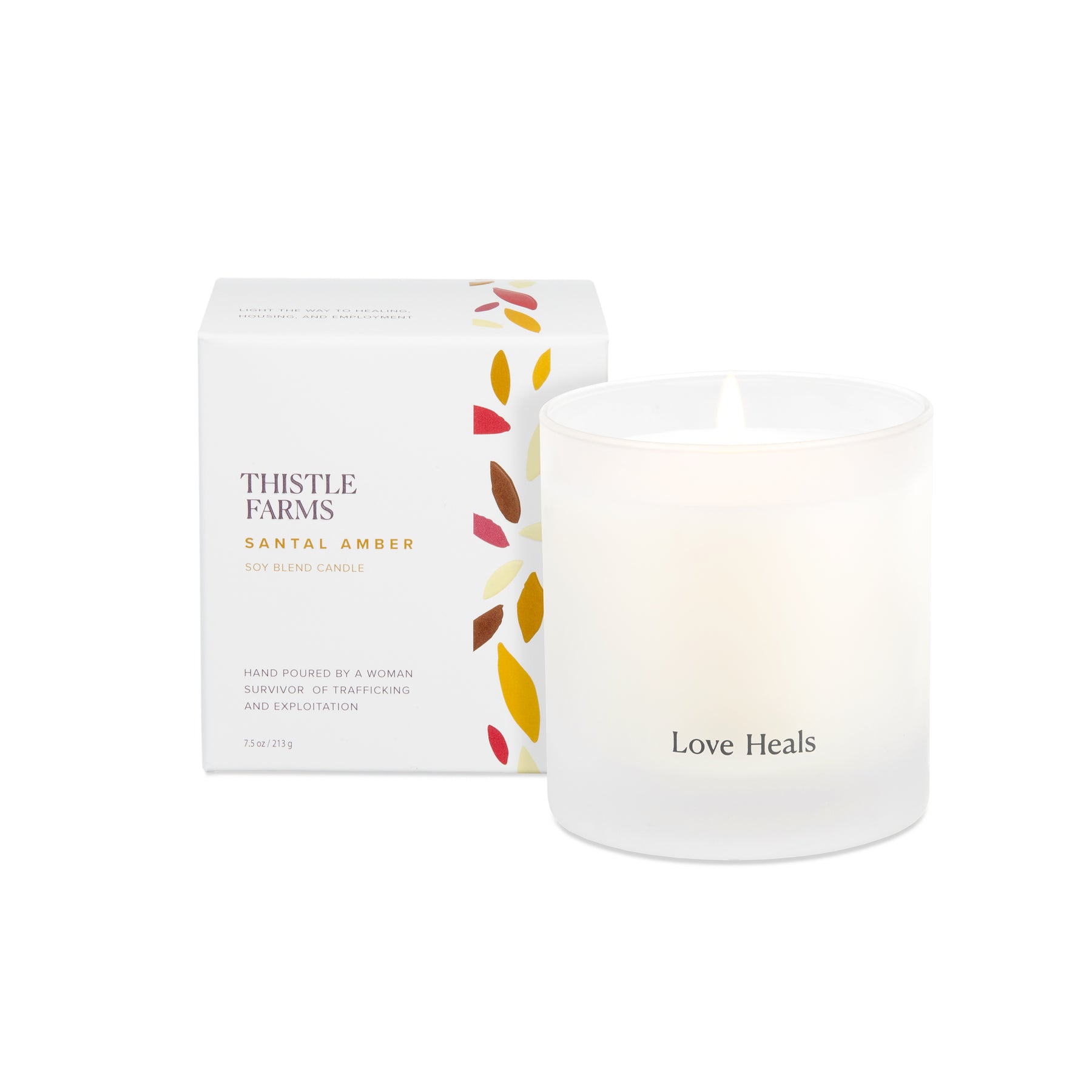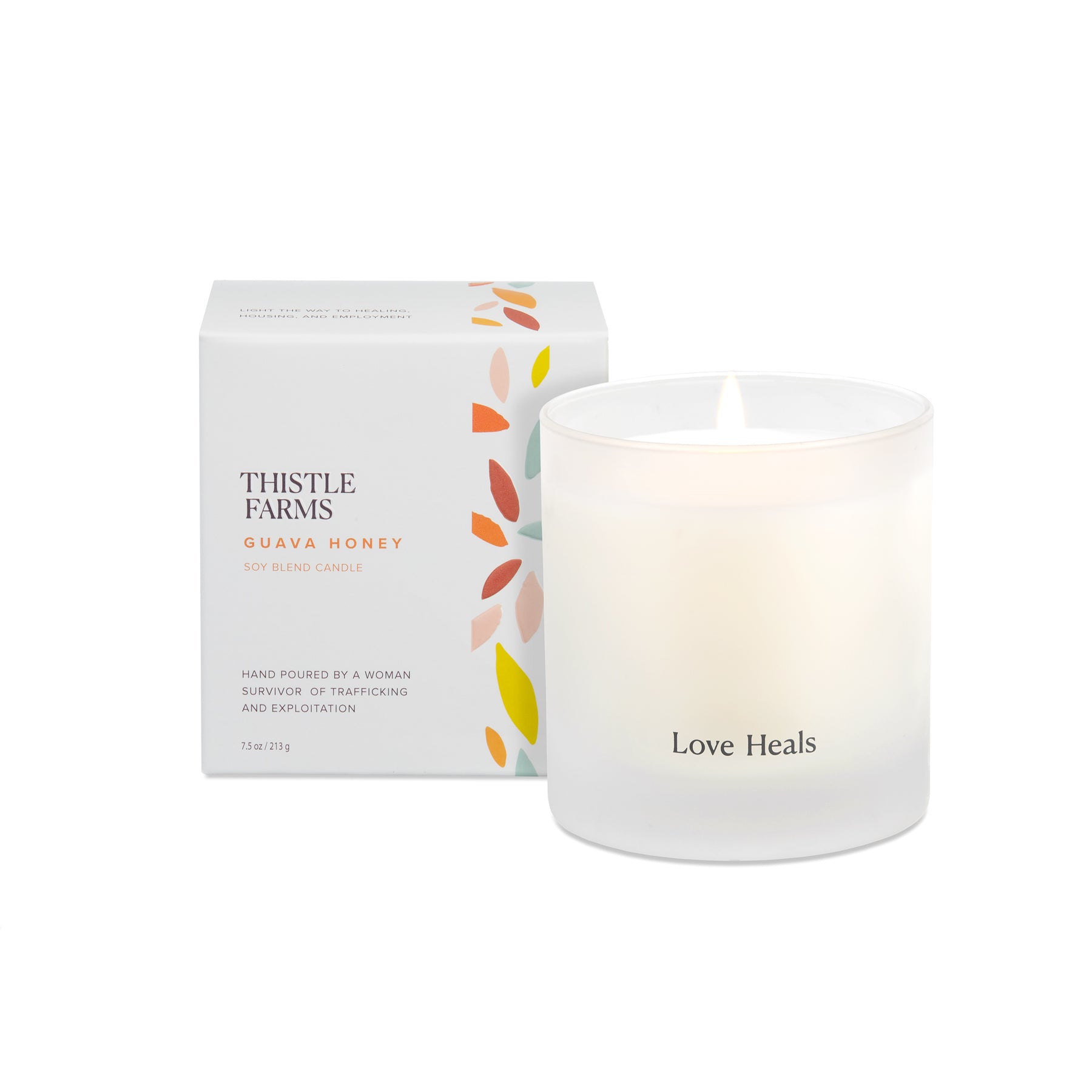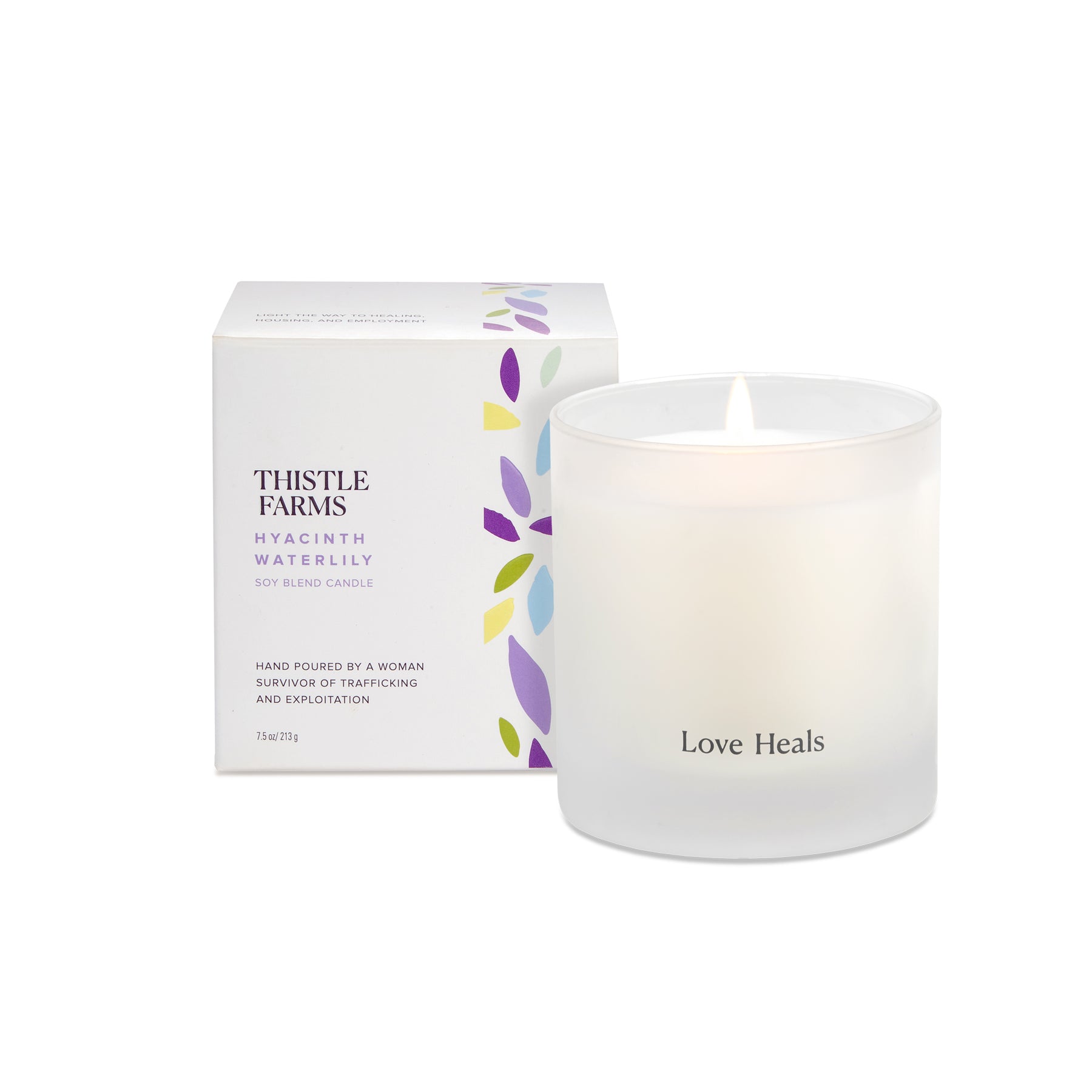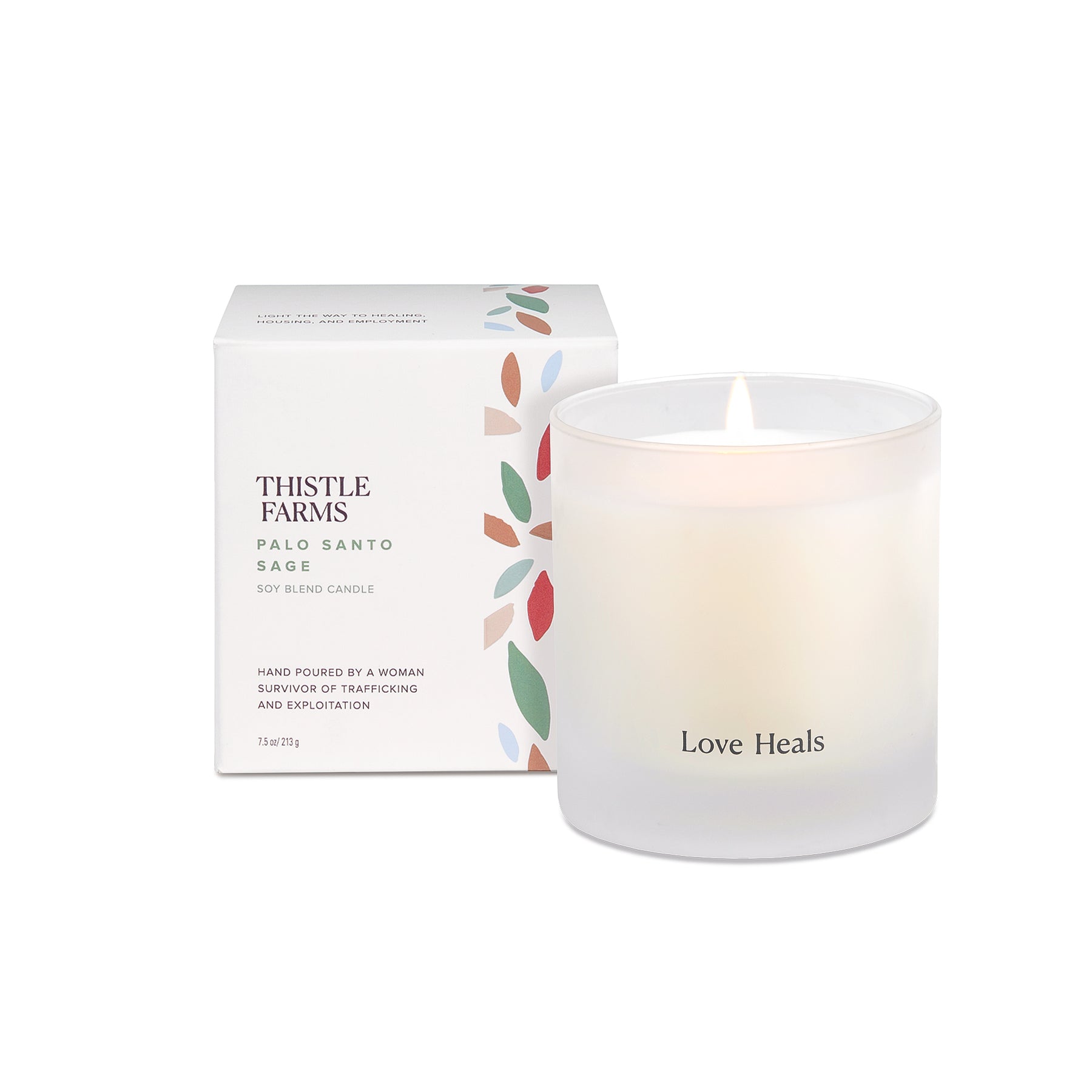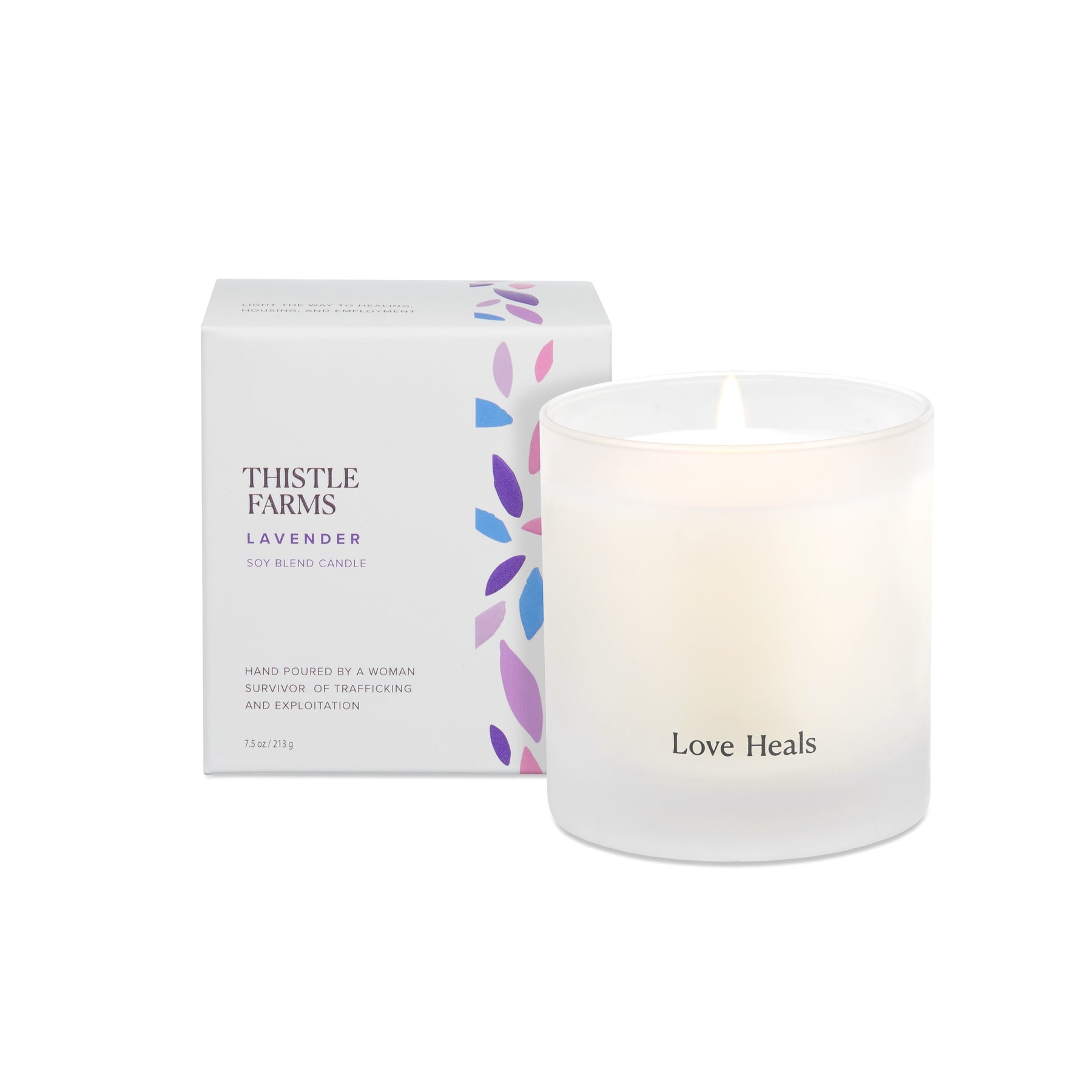 Love Heals Candles
7.5 oz soy candles in a frosted glass vessel with a 35-hour burn time.
Introducing our limited edition spring scents!
Hyacinth Waterlily - Fresh and Floral. A delicate blend of hyacinth, lemon, dewy grass, jasmine, waterlily, geranium, fern, and clover. Perfect for creating a calming and fresh ambiance in any room.
Guava Honey - Tropical and Exotic. A blend of guava and citrusy orange, balanced with warm vanilla, pink peppercorn, and soft sandalwood.
Palo Santo Sage - Earthy and Purifying. Tantalizingly grounded, woodsy palo santo harmonizes with

 

herbaceous sage, finished with the citrus lift of bergamot. 

​
Signature Scents
Lavender -

 

Soft and Herbaceous. With a soft floral aroma, lavender is best known for its ability to reduce stress.
Eucalyptus Mint - Minty and Uplifting.

 

This scent reinvigorates and re-energizes your spirit.
Grapefruit Jasmine - Zesty and Refreshing.

 

Grapefruit, bergamot, and apple create a clean backdrop, finished with the exotic musk of jasmine.
Santal Amber - Grounding and Warm. A woodsy aroma of cedarwood and cardamom, a dash of sweet rose, and an earthy scent of patchouli.
Sea Salt Driftwood - Fresh and Balancing. A fresh, oceanic scent paired with fresh ylang-ylang, creates a bright, yet soothing aura.

Saffron Rose - Floral and Musky. Soft rose petals, refreshing spring water from Lily of the Valley, and smooth white musk, for a calm and clean aroma.