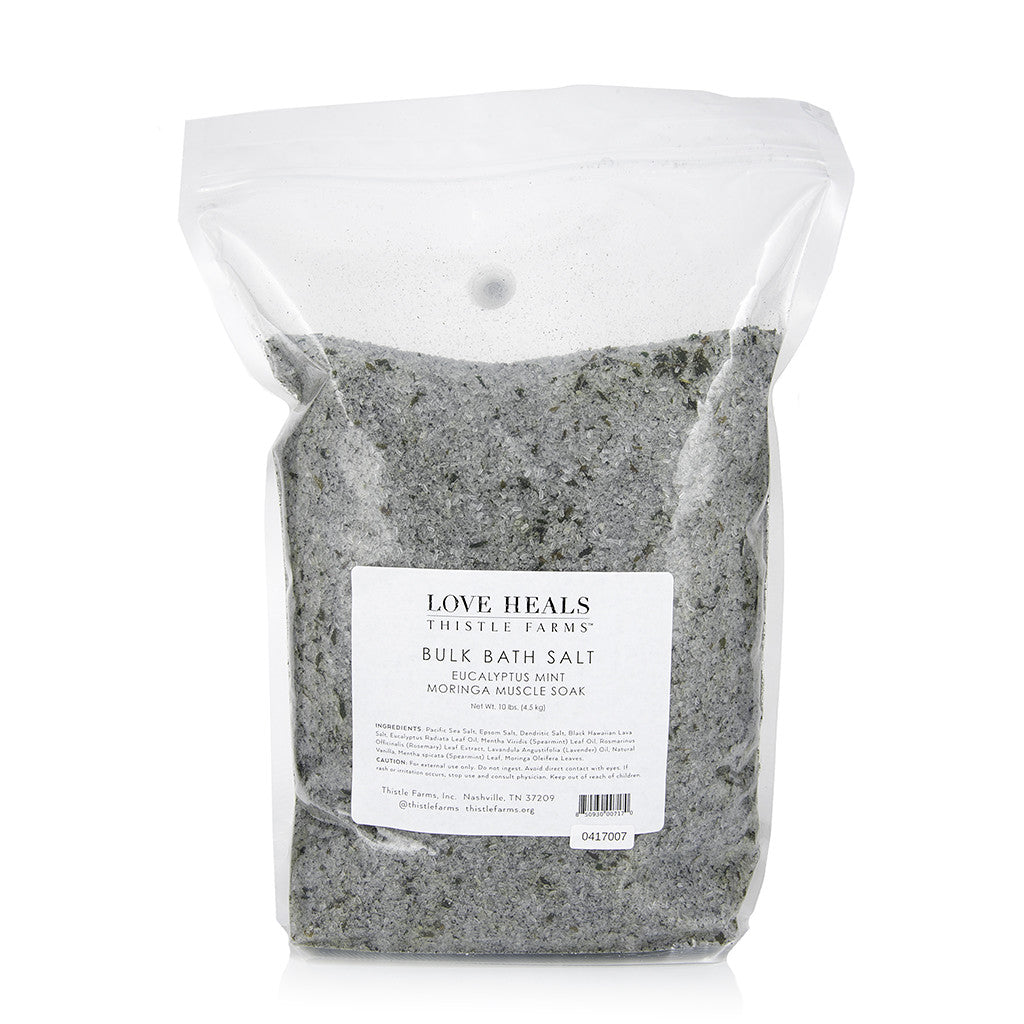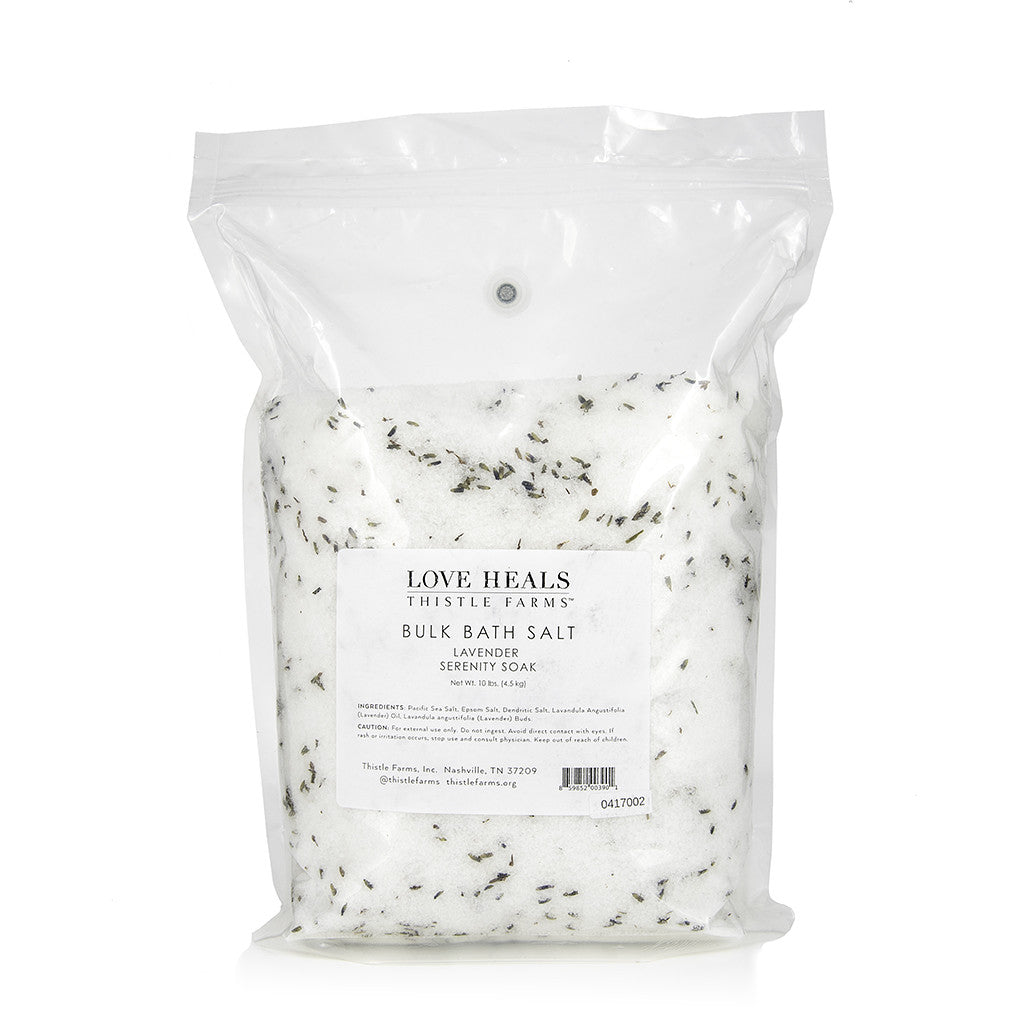 Bulk Bath Soak
Are you looking to sell bath salts in bulk?  These formulations are the perfect product for you and your customers!  Thistle Farms Bulk Bath Salts come in 10 pound bags.
Citrus Wood Uplifting Soak balances and reduces stress with its unique citrus scent and healing properties.
Lavender Serenity Soak relaxes and grounds with its calming, clean aroma
Eucalyptus Mint Moringa Muscle Soak's soothing blend soaks away aches to reenergize and refresh with its minty aroma
Lavender Peppermint Clarity refreshes and melts stress.